By Kent French
January 8, 2021 - 9:38am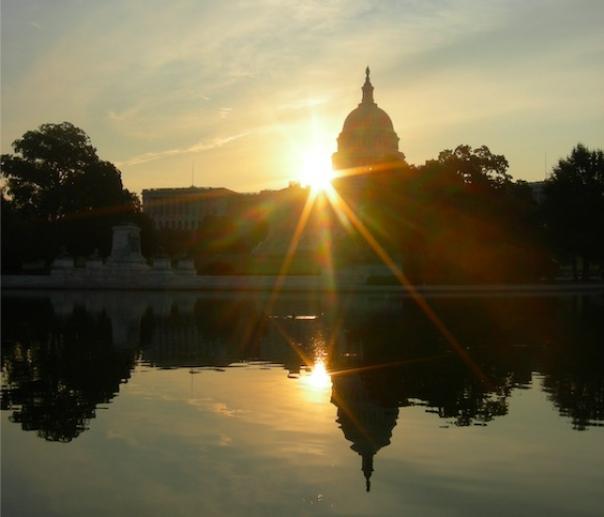 COMMUNION WORSHIP on ZOOM this Sunday at 11am.
As I write this, the media outlets are still absorbing and making sense of the aftermath Wednesday's riotous attacks on the Capitol. Many of us are celebrating that an African-American pastor from Martin Luther King Junior's church and a Jewish-American will now represent a Southern state in the US Senate.
And still, as poll returns came in from Georgia, we saw firsthand what the fruits of unvarnished demagoguery look like. Following a year of a global pandemic, in the midst of an economic recession, with further exposure of how widespread institutional racism lives among us, it's a crescendo on an disturbing era in our nation, fueled by a reckless, petulant, unstable leader. It's been exhausting.
So, what does our faith require of us in these historic moments?
I am reminded of a napping Jesus awaking to calm the storm for his distraught disciples (Mark 4:35-41) and how our faith community is called to be a calm in the storm, a place to remember what we are about and how we act on our values. I think of Isaiah urging the people of God to be champions of social justice in order to be "repairers of the breach, restorers of the streets to live in." (Isaiah 58, verse 12)
Our faith requires us to hold fast to Love. Not a mere sentimental, good-feeling kind of love, but love strong enough to break through lies, deception, and the wills of people hell-bent on power at any cost. Love that cares enough about our neighbors and ourselves to bring justice for those who deserve it as well as those who need it.
We have questions:
How do we tend to our own fears, anxiety and horror, while also finding strength to respond how God needs us to respond?
How do we rightly express outrage and dismay at the erosion of civility and respect, while also keeping Jesus' ministry of love, compassion and justice at the center of our faith?
How do we speak against and punish inexcusable behavior, while also seeking to understand the widespread sense of disempowerment and anger that many of our neighbor-citizens feel? How do we right the sins of racism and increasing economic inequality, in order to bring God's sense of justice to bear?
We won't have all the answers on Sunday, but we will continue living into these questions. And we will move forward with the promises of our faith.
In faith,
Kent
If you'd like to hear, watch or read previous sermons, please click here. 
If you'd like to watch previous worship services, please visit our YouTube page.
Image from Wikimedia Commons.