By Kent French
December 14, 2017 - 9:13am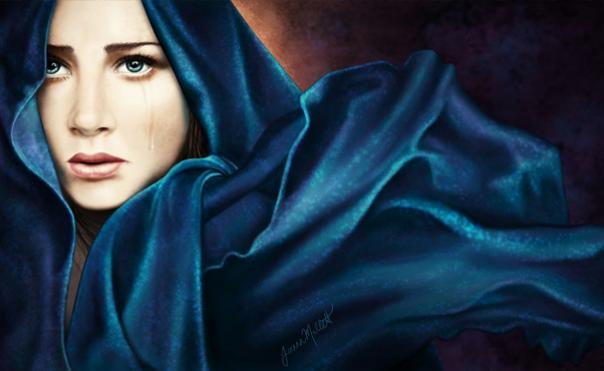 The news of women speaking out about how they've been assaulted, de-legitimized and silenced keep on coming. I have been particularly inspired by the accounts of actresses Lupita N'yongo and Salma Hayek about how they fought to stay true to themselves, their ideals, and their artistry, and to keep their integrity and decency in a complicated minefield of bullying and power plays.
I wonder where Mary, the mother of Jesus, is in all of this. Over the years, Christians have given much emphasis to Mary's response to the news of her Spirit-conceived pregnancy: "Here am I, the servant of the Lord; let it be with me according to your word." We have read a profound, humble willingness, sometimes even a kind of passivity, into Mary's response.
Profound and humble, certainly.  But not passive. If you read further, you find that Mary is made of much stronger stuff.  She sings the Magnificat (Luke 1:46-55), a beautiful, provocative, intriguing declaration of spiritual integrity and justice. It's not exactly the sort of song you might expect to hear from a first-century unwed teenage mother.
It starts out in a lovely way:
My soul magnifies the Lord, 
   and my spirit rejoices in God my Saviour.
Then it turns political. Mary sings that God
has scattered the proud in the thoughts of their hearts,
has brought down the powerful from their thrones, and lifted up the lowly; 
has filled the hungry with good things, and sent the rich away empty.
It becomes a song about upsetting the normal economic and political order of things. It shows the mettle in this young woman. It shows that she understands God's perspective on humanity. That she's the kind of person strong enough and insightful enough to bring God into the world and nurture the growth and development of the Christchild. It shows that she's in line with all of the prophets before her, who spoke out against injustice and corruption and broken promises.
In the current climate of "#metoo", Mary is a heroine. She is a voice of youthful, hopeful strength. An example of speaking up to the powerful in life-giving, everyday ways.
On Sunday, we will celebrate Mary's story with an interpretive re-telling of it, with Rachmaninoff's beautiful "Hail Mary," and with our Missions Giving Christmas Fair, in which you can contribute in prophetic ways to doing God's work in the world.
Once again, we are on our way to Bethlehem to find God's new surprises. Retracing the journey is well worth our time, for there is always something to discover anew.
This Sunday, December 17
Missions Giving Christmas Fair, after worship. Support worthy organizations in honor of someone you love.
Thursday, December 21
6:30-7pm -- Contemplative Midweek Worship in our Chapel
Christmas Eve
11am -- Unrehearsed Christmas Pageant for All Ages
7:30pm -- Prelude Concert
8pm -- Lessons and Carols Candlelight Service
(Image credit: Our Lady of Sorrows by Tianna Mallett)