By Kent French
April 16, 2020 - 7:59am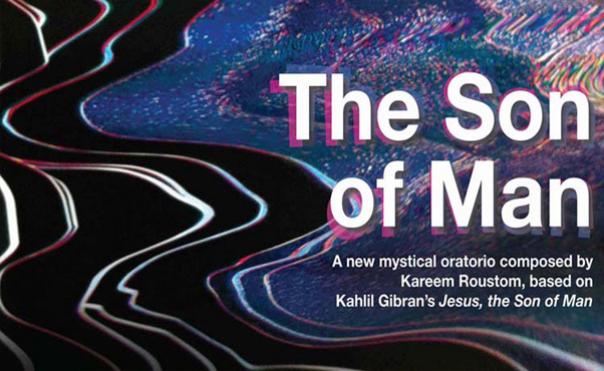 Nine years ago at Eastertime, our congregation received the gift of a modern oratorio, The Son of Man, commissioned by Susan DeSelms, our Minister of Music. Syrian-American composer Kareem Roustom based his libretto text on passages from Kahlil Gibran's 1928 spiritual novel, Jesus the Son of Man: His words and His deeds as told and recorded by those who knew him (online text here). Our own Chancel Choir welcomed members of Coro Allegro (conducted by member David Hodgkins) in presenting this work to the congregation and the wider public.
On this Second Sunday of Easter, 2020, we will feature our 2011 recording of this 80-minute oratorio for our online worship on our YouTube channel here.
Since I arrived nearly seven years ago, I have often heard about what a momentous, artistic and spiritual milestone this was in the life of our congregation. The oratorio is a beautiful, inspiring work, at times haunting, probing and mystical, incorporating musical sounds of the Arab Near East. As Gibran's subtitle indicates, it is a collection of imagined accounts from Jesus of Nazareth's contemporaries, about what it was like to know and be seen by this holy and unique rabbi.
Many of us know Kahlil Gibran for his inspirational, mystical 1923 advice book, The Prophet, one of the best-selling books of all time, often quoted at funerals and weddings. He also has a Boston connection. Although born into a Maronite Christian family in Lebanon, his family migrated to the US in 1895 and he spent his youth living in Boston's South End.
Jesus often used the term "Son of Man" when talking about himself. Theologians have discussed and debated the meaning of this term ever since they first appeared in the Gospel accounts. The common consensus is that the term emphasizes the human nature of Jesus. In the Gospels, he often uses the phrase when he refers to 
1. the humble nature of his work on Earth, 
2. his inevitable execution and resurrection, and 
3. his future coming in glory as a divine sovereign.
The Son of Man helps remind us that Jesus lived and walked on this Earth in human flesh and bones, just like you and I. That he knew what it was like to love and to be loved, to feel success and to experience failure, to know happiness and joy, sadness and grief. This work reminds us that he had friends, admirers, companions, confidantes and even detractors, who needed their memories to help them keep his spirit alive with them after he physically left this Earth.
As we contemplate what Easter means to us amid this current global pandemic, I believe you will find The Son of Man to be a balm for your soul, a reminder that the risen Christ is still speaking with us today, just as Jesus of Nazareth lived and breathed, ate, prayed, conversed and shared life with his Earthly companions. I invite you to take in this amazing gift of an oratorio as a refreshing spiritual shower for your soul, and allow the risen Christ to appear to you in these words and music.
In faith,
Kent
If you would like to check out recent online worship, visit our YouTube page here.
For previous sermons, click here.