The Carolers are open to first through fifth/sixth graders. The Carolers are learning to lead worship and are really working at developing their musical skills. They are learning how to read music on the printed page, how to sing in parts, and how to play counter rhythms with each other on the drums. Carolers serve as leaders of worship and prayer by singing anthems, leading processionals, teaching new songs to the congregation, and sharing their songs with the community outside the church.
Rehearsals are Sunday mornings from 9:00 - 9:45 .m. in the Choir Room. Carolers sing about seven to eight times a year during the 11:00 a.m. worship service.
Latest Carolers News
Children and Youth Choir and Arts Festival
Posted:
Nov 9 2016 - 4:29pm
Some members of the Carolers and Youth Choir will be attending the Children and Youth Choir Festival on Saturday November 19, at the St. John the Evangelist Roman Catholic Parish, 700 Washington St., Canton, MA.  The worship at the end of their day is at 5:15pm.  All are welcome.
The Boston Choristers Guild is a national ecumenical organization of children's choirs that has served for over sixty years, enabling leaders to more effectively nurture the spiritual growth of children and youth through music.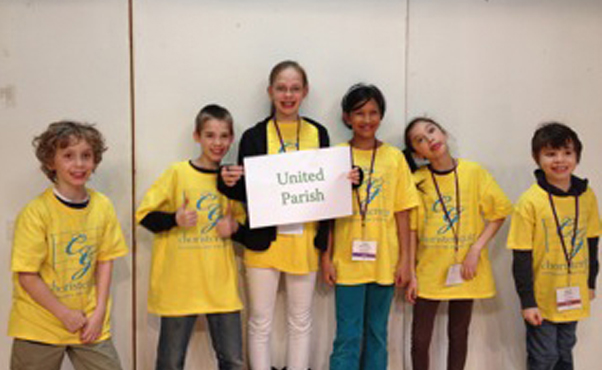 You can still register for Church School and Music Groups
Posted:
Aug 16 2016 - 6:50pm
If you would like to register for a music group, come to a rehearsal @ 9:00am on Sunday mornings and the forms and permission slips will be available.  If you would like to register for church school, come to the 2nd floor on Sundays @ 9:45am and ask any teacher for forms.
If you are not a part of the United Parish family, you and your children and youth are welcome!!!  If you would like to become involved in church school or any of the music groups, contact Alisa Joyce, who coordinates the Christian Education programs, or Susan DeSelms, Minister of Music.
Read more HERE about the educational offerings for children and HERE for youth.
Look HERE to learn more about the different children and youth music opportunities.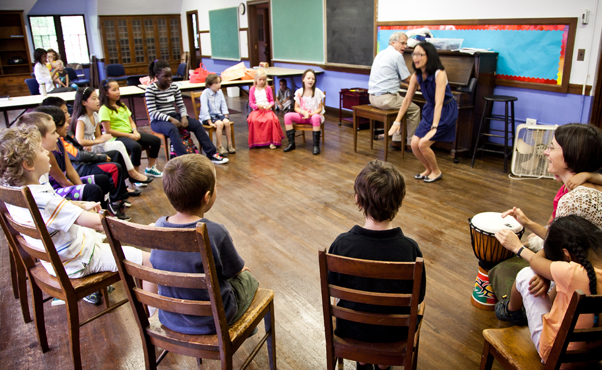 Choir/Music Camp - August 29-31
Posted:
Aug 4 2016 - 9:41am
For the first time ever, we are planning a FREE 3-day choir/MUSIC camp from August 29-31 at United Parish.  We will meet with children and youth, grades 2-12, from 8:30am to 12:30pm! Trey Pratt will be "camp director", and will have the kids singing, dancing, drumming, and playing together.
Much of the singing time will be spent focusing on music for the children's and youth choir festival, held on November 19 this year! Campers will also learn about music, the hymnal, and ways that we sing/pray in worship. There will also be plenty of time to just relax and have fun.
We are so excited to be able to offer a camp this summer! Please know that ALL are welcome - including friends of your children that are not members of United Parish! It would be amazing to have a crowd of kids warming up our church at the end of August!
If anyone needs help with pick-up/drop-off, let us know. We can help figure out rides together.
Please respond by August 24 to the Church Office per your interest in attending! We'll need to have a head-count soon so we can plan activities accordingly. Dietary needs, if not already registered, would definitely be helpful.
It is thrilling for us to be able to offer a free music camp as we look with anticipation upon a year filled with joy, friendship, and singing! Spread the word - and spread the love!