The Carolers are open to first through fifth/sixth graders. The Carolers are learning to lead worship and are really working at developing their musical skills. They are learning how to read music on the printed page, how to sing in parts, and how to play counter rhythms with each other on the drums. Carolers serve as leaders of worship and prayer by singing anthems, leading processionals, teaching new songs to the congregation, and sharing their songs with the community outside the church.
Rehearsals are Sunday mornings from 9:00 - 9:45 .m. in the Choir Room. Carolers sing about seven to eight times a year during the 11:00 a.m. worship service.
Latest Carolers News
Summer Music and Arts Camp at United Parish
Posted:
Jan 24 2018 - 4:44pm
Mark your calendars for United Parish's music camp running Monday, August 27 through Friday, August 31, 2018 from 9am-3pm. Children entering grades 1-7 are encouraged to sign-up, and teens in grades 8 and up are welcome to volunteer as counselors. Contact Minister of Music, Susan DeSelms for more information at susan@upbrookline.org.
Sign up here.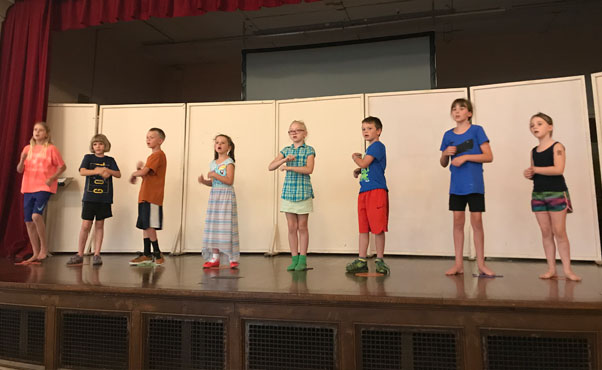 Winter Choir Retreat 2018
Posted:
Dec 8 2017 - 1:26pm
You and your children are invited to register for our annual Winter Retreat at Grotonwood in Groton, MA! The retreat spans from supper on Friday, January 19, through breakfast on Sunday, January 21. We will work on our spring musical. The weekend will also include fun, food, gym, snow, games, fellowship, and perhaps some quiet time for our wonderful parents!
Click here to see the flyer and learn more.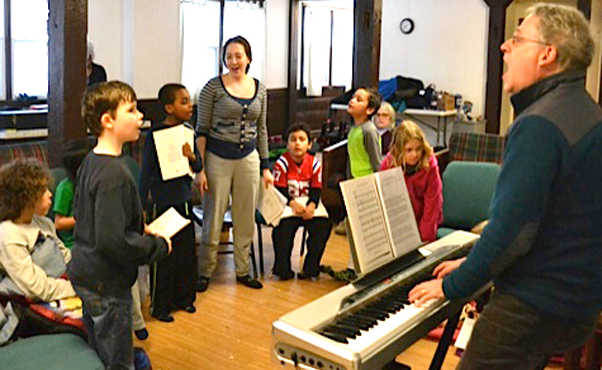 Singers Needed
Posted:
Nov 17 2017 - 11:29am
Your (Tenor or Bass) Voice is Missing! The Chancel Choir has been growing, filling the church space and the heart space with their robust and prayerful sound. As our Soprano and Alto numbers have swelled this autumn, we are especially in need of Tenors and Basses (low voices) to come explore their place in the choir. We welcome singers of any experience level! If the spirit has been moving you towards joining your voice in song during service, please consider joining our vibrant musical community in this way. We need your voice! The Chancel Choir rehearses on Thursday evenings at 7pm, and Sunday mornings at 10am. We welcome new singers throughout the year, in our Carolers choir (1st grade - 6th/7th grade) and in our Youth Choir (7th/8th grade-12th grade) as well! Please see Susan DeSelms (susan@upbrookline.org) or Liz Eschen (liz@upbrookline.org) or any of the choir members in robes after the service if you have any questions about what it is all about!