Church School (Pre-K thru 5th Grade)
The United Parish Church School is for children from pre-school to fifth grade. Children in these classes learn bible basics and explore the mystery and meaning of Scripture that mirrors the bible passages that pastors will preach upon in service. Our curriculum—Deep Blue Kids—seeks to empower, inspire, nurture and equip all God's children.
Upcoming Church School (Pre-K thru 6th Grade) Events
Latest Church School (Pre-K thru 6th Grade) News
It's 'Project Pumpkin'Time Again!
Posted:
Oct 26 2016 - 12:48pm
The 4-6th grade Church School class will be making pumpkin bread again this year for United Parish's Community Thanksgiving Dinner.
The children fundraise, shop and prepare TWO DOZEN loaves of pumpkin bread for the dinner. Fundraising begins on Sunday, October 30.
In the past, surplus funds have been donated to Unicef and Heifer Project to help hungry people across the globe. This year we hope to be able to raise enough funds to do this again, so if you see someone with a 'project pumpkin' fundraising can in their hands, please dip into your pocket for spare change to support this worthy cause.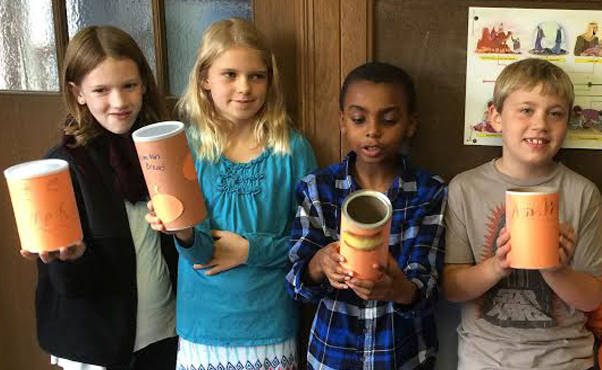 Contact: cydeepening@upbrookline.org
You can still register for Church School and Music Groups
Posted:
Aug 16 2016 - 6:50pm
If you would like to register for a music group, come to a rehearsal @ 9:00am on Sunday mornings and the forms and permission slips will be available.  If you would like to register for church school, come to the 2nd floor on Sundays @ 9:45am and ask any teacher for forms.
If you are not a part of the United Parish family, you and your children and youth are welcome!!!  If you would like to become involved in church school or any of the music groups, contact Alisa Joyce, who coordinates the Christian Education programs, or Susan DeSelms, Minister of Music.
Read more HERE about the educational offerings for children and HERE for youth.
Look HERE to learn more about the different children and youth music opportunities.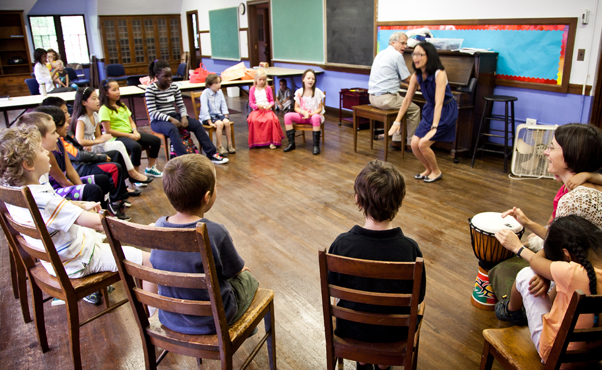 Honoring 3rd Graders & Acolytes
Posted:
Jun 7 2016 - 3:58pm
We are celebrating our children and youth in worship this Sunday. Following a baptism, we will honor the spiritual nourishment of our children by giving Bibles and Hymnals to our 3rd graders.
This is a long-held tradition in many United Methodist Churches, and it is a tradition we also hold here at United Parish. Many times, this is the first Bible children receive. Our children receive the word of God through interactions with each of us, through their Church School classes, in worship, by singing hymns, and also by reading their very own, age appropriate Bible and by having their favorite hymns always close at hand. Bibles and Hymnals tell us who we are - we are people of God. And they tell the stories of our ancestors through words and songs - we learn about struggles and triumphs, about hardships and joys. We support and celebrate the growth and depth of United Parish's children's faith journeys on this day.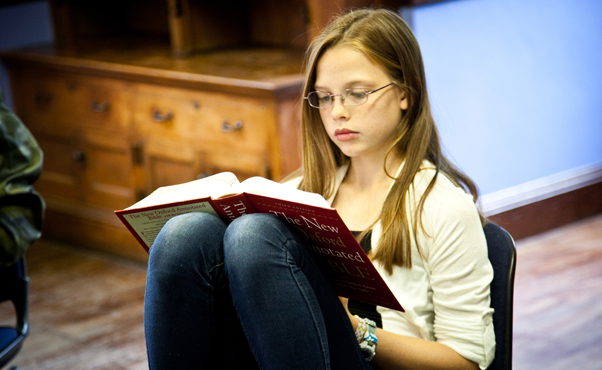 We also celebrate our children and youth by recognizing our Acolytes. They are one of the most visible representations of children in worship and an invaluable part of the core of preparing and carrying out our worship services. Acolytes do more than light candles and receive the offering - they lead our community, young and old, in familiar rituals of our faith, they show other children that children are vital part of our church family, and they carry the light of Christ out of the Sanctuary and into the world to remind each of us that that is the whole point. Service does not end when we leave the Sanctuary; that is when it begins.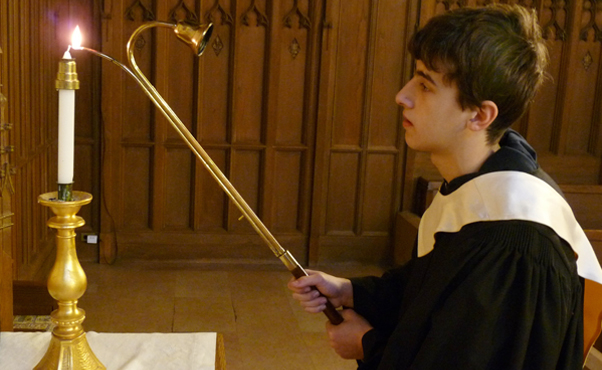 We are tremendously grateful for the gifts of our children. Let them know that, this Sunday and each time you see them.