Church School (Pre-K thru 5th Grade)
The United Parish Church School is for children from pre-school to fifth grade. Children in these classes learn bible basics and explore the mystery and meaning of Scripture that mirrors the bible passages that pastors will preach upon in service. Our curriculum—Deep Blue Kids—seeks to empower, inspire, nurture and equip all God's children.
Upcoming Church School (Pre-K thru 6th Grade) Events
Latest Church School (Pre-K thru 6th Grade) News
Saturday Vacation Bible School
Posted:
Jan 18 2018 - 6:35pm
Save the Date: Saturday Children and Youth Vacation Bible School 2018. United Parish would like to announce a Children and Youth Vacation Bible School on Saturday, March 10 from 11am–1pm for all children and youth ages 4-18. The one-day VBS will include fun and energizing music, a short bible lesson, and a Bible verse related craft and science experiment. Participants will be grouped by age and each child/youth is encouraged to invite a friend, neighbor, classmate, etc. Snacks will be provided. Volunteers are welcome! For additional information, please contact Chanin at cydeepening@upbrookline.org.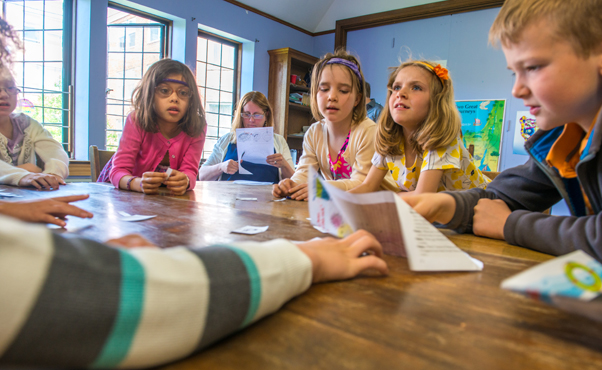 Project Pumpkin
Posted:
Oct 26 2017 - 11:52am
Once again, the 4th and 5th grade Church School class is planning to make pumpkin bread for our Thanksgiving Dinner guests. We will be collecting spare change after worship on Sunday, October 29 and November 5. We will use the change to buy supplies for baking the bread. We look forward to your support!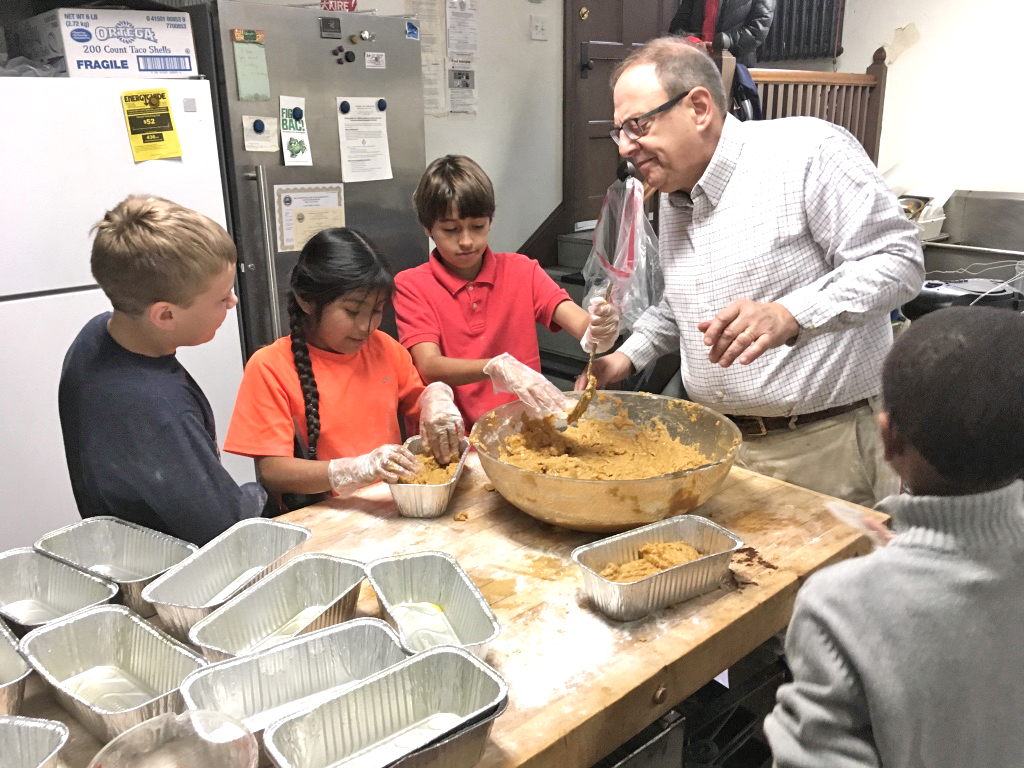 Call for Church School Teachers
Posted:
Jun 30 2017 - 10:26am
Are you passionate about sharing Good News? Do you want to both teach and learn about the Bible? We have something for you!
Our Church School is seeking engaging people to help lead our children and youth classes for our 2017-2018 year. Our Church School teachers work together on a teaching team and volunteer 1 hour of their time 2 Sundays a month. If you are interested in becoming a teacher or want to learn more about teaching, please contact cydeepening@upbrookline.org/