The United Parish Nursery is open on Sunday from 9:15 a.m. to 12:15 p.m., September through June and for special services throughout the year.  Children through Kindergarten age are welcome.  (The nursery is open in July and August according to the summer worship and bible study schedule.)
Where is the UP Nursery?
Our nursery is located on the second floor, in Room 203.  Our nursery caregivers include paid staff and volunteers.  We occasionally ask parents to assist in the nursery.  Please let the nursery staff know if you are interested in volunteering.
What should I bring?
Please bring a labeled bag which includes a pacifier, two diapers, a change of clothes, and all personal items your child may need such as wipes, ointment, bottles, or comfort items.  (If you include snacks, remember allergies of others may prevent staff from serving your child).
Latest Nursery News
Teacher Appreciation Breakfast
Posted:
Jun 1 2018 - 5:26pm
On Sunday, June 10 there will be a breakfast honoring all of the church school teachers at 9:45am in Memorial Park (weather permitting; rain location is Parlor). All church school students, parents and teachers are invited. This is the last time church school will meet until September. For more information, contact cydeepening@upbrookline.org.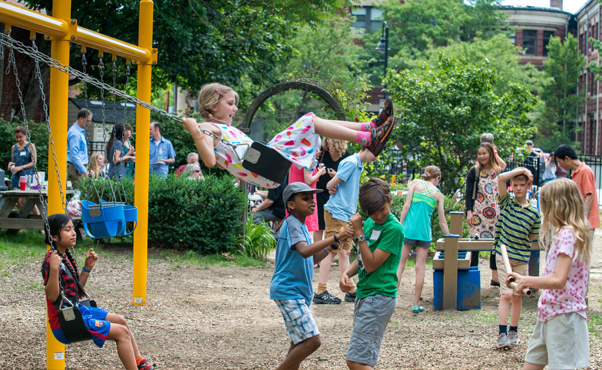 Urgent - Nursery Staff Needed
Posted:
Oct 26 2017 - 11:53am
Interested in helping to staff the nursery, or know someone who would be? Our nursery is currently short-staffed and we need more workers to contribute to this vital ministry. Nursery workers are paid hourly, rotate weekly, and staff the nursery 9am-12:30pm on Sunday mornings. If you, or someone you know, are interested, please contact Amy Norton at amy@upbrookline.org.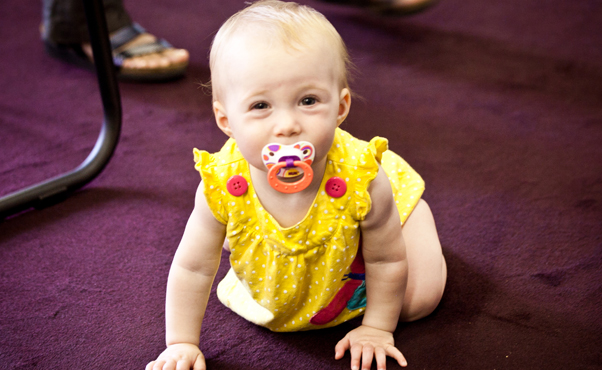 You can still register for Church School and Music Groups
Posted:
Aug 16 2016 - 6:50pm
If you would like to register for a music group, come to a rehearsal @ 9:00am on Sunday mornings and the forms and permission slips will be available.  If you would like to register for church school, come to the 2nd floor on Sundays @ 9:45am and ask any teacher for forms.
If you are not a part of the United Parish family, you and your children and youth are welcome!!!  If you would like to become involved in church school or any of the music groups, contact Alisa Joyce, who coordinates the Christian Education programs, or Susan DeSelms, Minister of Music.
Read more HERE about the educational offerings for children and HERE for youth.
Look HERE to learn more about the different children and youth music opportunities.