Journey to Adulthood (8th & 9th Grade)
The Journey to Adulthood (J2A) class helps young people continue their spiritual journey by teaching students independent thinking and how to formulate and answer questions about God and their faith. J2A emphasizes the development of seven skills: listening, assertion, negotiation, research, information management, partnership, and leadership. During the second year of this program, students complete a confirmation curriculum that teaches what it means to become a member of this church and the church universal. In the spring, students may choose to join the United Parish in a special confirmation service. J2A culminates with a special week-long pilgrimage where students explore their spirituality in a destination that they choose together.
Upcoming Journey to Adulthood (8th and 9th Grade) Events
Latest Journey to Adulthood (8th and 9th Grade) News
Clothing drive for common cathedral
Posted:
Apr 13 2018 - 11:11am
In early May, our J2A, Confirmation, and YAC students will participate in the CityReach program through common cathedral to learn about homelessness firsthand from the people who have experienced it. common cathedral has requested items to give to their congregation. Donations of any of the following can be dropped off in the Church Office by Thursday, May 10:
rugged and durable men's clothing (sizes XL-XXXL especially)
hoodies
jeans
sweatpants
waterproof boots
comfortable shoes
hats
waterproof gloves
belts
NEW white socks
NEW underwear
backpacks
tote bags
fanny packs
small suitcases with wheels
sleeping bags
travel size toiletries
toothbrushes
tampons
disposable razors
Thank you for your help! Contact office@upbrookline.org for more information.
Youth Lock-In
Posted:
Apr 4 2018 - 11:44am
Save the date for our youth lock-in on Saturday, April 28. Youth in J2A and up (8-12th grades) will gather at 4pm in the Parlor for a night of food, fellowship, hopefully some sleep, and plenty of fun! Contact Deanna B. at office@upbrookline.org for more information.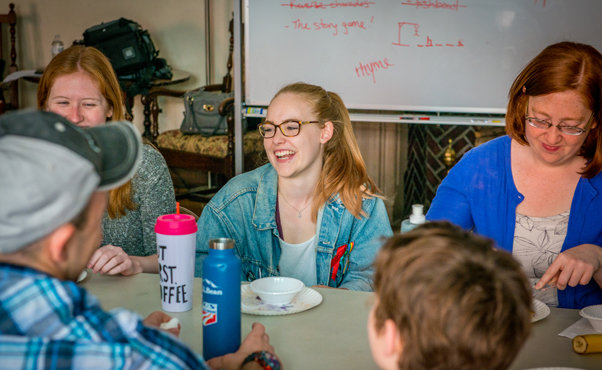 Saturday Vacation Bible School
Posted:
Jan 18 2018 - 6:35pm
Save the Date: Saturday Children and Youth Vacation Bible School 2018. United Parish would like to announce a Children and Youth Vacation Bible School on Saturday, March 10 from 11am–1pm for all children and youth ages 4-18. The one-day VBS will include fun and energizing music, a short bible lesson, and a Bible verse related craft and science experiment. Participants will be grouped by age and each child/youth is encouraged to invite a friend, neighbor, classmate, etc. Snacks will be provided. Volunteers are welcome! For additional information, please contact Chanin at cydeepening@upbrookline.org.