In 2014, members of United Parish began meeting and discussing how this church can work together to raise awareness of environmental issues in our community and in our world.
Since then, they have hosted various workshops and informational meetings, including a recent movie, Merchants of Doubt, with excellent discussion afterwards. They have participated in the Climate March in NYC and other key Brookline climate events, hosting the final event for Brookline Climate Week with Michael Dukakis.  In addition, GreenUP is inviting all to participate in the global Break Free from Fossil Fuels" initiative organized by 350.org in support of a just worldwide transition to renewable energy and in peaceful resistance to the international fossil fuel industry. 
Inhouse, they have partnered with the Building and Grounds Maintenance Ministry Team to change all lighting to LED, and is working with staff and members to "green-up" Coffee Hour by decreasing the use of paper products.
Mission Statement:
GreenUP of United Parish in Brookline is committed to reducing the carbon footprint of United Parish and fostering its stewardship of God's world. As caring and faithful Christians, we wish to reduce our negative impact on and improve our harmony with God's creation. We also wish to empower and educate the United Parish congregation, Brookline/Boston community, and beyond to reduce their own impact on the environment. We strive to reach these goals through outreach, education, service, and activism.
Latest GreenUP News
GreenUP Call to Action
Posted:
May 10 2017 - 3:34pm
The GreenUP Ministry Team wants to let everyone know about a couple of upcoming actions/events that they encourage you to participate in.  Saturday, May 13 @ 10am, join members of the team in the plaza adjacent to Brookline Town Hall (333 Washington Street) to tag Brookline Gas leaks, bringing awareness to this issue. 
You will find more information HERE, along with a plea to reach out to Governor Baker regarding the Trump administration's plan to withdraw from the Parish Agreement.
All are welcome to join us for our next meeting, Sunday, May 21st, at 9:30am.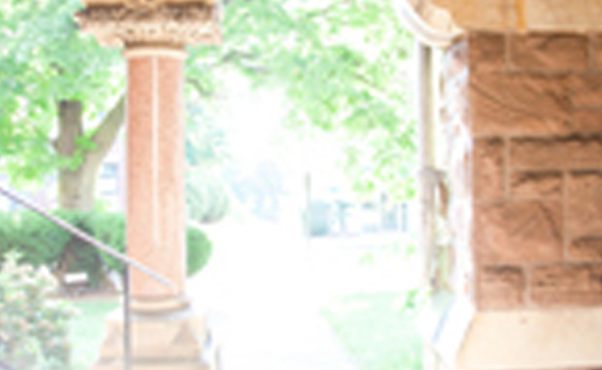 People's Climate Mobilization - April 29
Posted:
Apr 20 2017 - 7:48am
Our GreenUP Ministry Team is excited about the coming climate action events on April 29th.  So far we have three folks from United Parish who are committed to marching in Washington DC, on Saturday, April 29 (the 100th day of the Trump administration). If you're interested in joining this group, contact the Church Office.
In Boston, there is a sister march; GreenUP encourages all who are able to attend. If you would like to meet up with other marchers from United Parish, contact greenup@upbrookline.org.
Schedule for Boston People's Climate Mobilization (PCM) on April 29
12:00-1:00pm
RALLY for jobs, justice and bold action on climate on Boston Common
1:00-3:30pm
ACTION TABLES, activities, and art-making on Boston Common
TEACH-INS on the connections between the climate fight and other struggles for justice–including racial justice, immigrant justice, worker justice, and more at SEIU 32BJ (26 West St, Boston, next to the Common)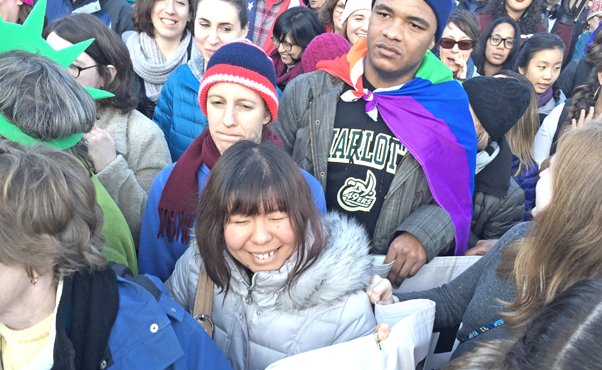 GreenUP Update
Posted:
Mar 15 2017 - 12:56pm
GreenUP is excited to share several upcoming events.
First, we REALLY hope that many of you will join us at the movie night which we are co-hosting with Climate Action Brookline on Friday, March 31 at 6:30 pm in Willett Hall as part of Brookline's Climate Week which runs 3/27–4/2. We are sure that you will find the abridged movies, Where to Invade Next and Time to Choose, followed by discussion, to be both interesting and provocative.
Other upcoming events:
Leadership training series ~ Creation Care Leadership Through Organizing, offered by MA Interfaith Power and Light

and the Better Future Project on

3/18,

3/

25, 4/1 and

4/

10. We have one United Parish member who will be attending; we have a spot for one more. If you're interested please contact greenup@upbrookline.org.
Retreat with Rev. Margaret Bullitt-Jonas ~ Spiritual Resilience and Resistance in a Time of Climate Change on Sat., April 1 from 9:00 a.m. to 12:30 p.m. at Trinity Church in Boston, sponsored by the MA Interfaith Coalition for Climate Action. You can register at their website. 
People's Climate Mobilization on Sat., April 29 (the 100th day of the Trump administration) in Washington, DC. This is going to be HUGE! So far we have three folks from United Parish who are committed to marching. Contact greenup@upbrookline.org to find out how you can attend. For those who can't make it to DC, there will be a sister march in Boston. Details to follow. For more info, 350.org and 350mass.betterfutureproject.org.