In 2014, members of United Parish began meeting and discussing how this church can work together to raise awareness of environmental issues in our community and in our world.
Since then, they have hosted various workshops and informational meetings, including a recent movie, Merchants of Doubt, with excellent discussion afterwards. They have participated in the Climate March in NYC and other key Brookline climate events, hosting the final event for Brookline Climate Week with Michael Dukakis.  In addition, GreenUP is inviting all to participate in the global Break Free from Fossil Fuels" initiative organized by 350.org in support of a just worldwide transition to renewable energy and in peaceful resistance to the international fossil fuel industry. 
Inhouse, they have partnered with the Building and Grounds Maintenance Ministry Team to change all lighting to LED, and is working with staff and members to "green-up" Coffee Hour by decreasing the use of paper products.
Mission Statement:
GreenUP of United Parish in Brookline is committed to reducing the carbon footprint of United Parish and fostering its stewardship of God's world. As caring and faithful Christians, we wish to reduce our negative impact on and improve our harmony with God's creation. We also wish to empower and educate the United Parish congregation, Brookline/Boston community, and beyond to reduce their own impact on the environment. We strive to reach these goals through outreach, education, service, and activism.
Latest GreenUP News
Green your way to Church
Posted:
Jul 12 2018 - 12:33pm
On Sunday August 26, the Green UP Ministry Team hopes you will join us in lowering your carbon footprint on your way to church. Will you walk, bike, take the MBTA or perhaps carpool? If you do, we will recognize you with a lapel pin (it's green, of course!) AND enter you into a raffle to win a water bottle for your future journeys. If the only way you can get to church is by car, you can still get the pin and enter the raffle, if you 'offset' your trip with a small donation to the environmental action group 350.org. Have fun, get some exercise, do something good for the planet and maybe even win a prize!! (and, if you're sipping an iced coffee or latte on your way to church, don't get a throwaway cup, please use your refillable travel mug. Show us the mug and you can have an extra raffle entry!!!) For more information, contact greenup@upbrookline.org.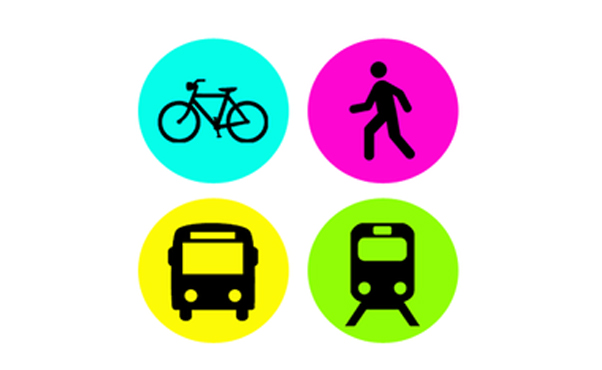 Summer Book Groups
Posted:
Jun 27 2018 - 9:54am
It's time for Summer Book Groups at United Parish!
Adult Deepening and GreenUP have picked some inspiring books to share this summer. We hope that reading and discussing these books will help us all to grow in mind, body, and spirit over the summer months!
Starting with the theme of justice in July, Adult Deepening will host two sessions to discuss Evicted: Poverty and Profit in the American City by Matthew Desmond. Through the stories of eight families in Milwaukee, Desmond transforms our understanding of extreme poverty and economic exploitation while providing fresh ideas for solving America's urgent problem of housing insecurity.
Evicted will be offered in 2 sessions (please choose one):
- Sunday, July 15 from 11:30 -1:00 in the Deepening Room (bring your own lunch)
- Thursday, July 19 from 7:30 - 9:00 in the Deepening Room
GreenUP polled adults at the Strawberry Festival to choose a Barbara Kingsolver novel, Flight Behavior, which takes on the complex and contentious issue of climate change through a transfixing natural event discovered by a woman on a farm in rural Tennessee. It is a suspenseful, engaging story with compelling characters and relationships. It connects this unique, localized event to a global challenge, and the farm family to the wider world of competing factions—religious leaders, climate scientists, environmentalists, politicians.
This book group will be offered on Thursday July 26 at 7pm at Grainne O'Malley's.
In August, we'll recharge our spirits when we read and discuss An Altar in the World, by Barbara Brown Taylor. After moving on from a profession as an Episcopal priest, she learned to find God beyond the church walls by embracing the sacred as a natural part of everyday life. Brown Taylor invites us to discover altars everywhere we go, through exercises and stories that challenge us to live with purpose, pay attention, slow down, and relish the world we live in.
An Altar in the World will be offered in two sessions (choose one) :
- Sunday, August 12 at 11:30 am -1 pm in the Deepening Room (bring your own lunch)
- Thursday, August 16 at 7:30-9 pm in the Deepening Room
A limited number of books are being purchased and will be available on Sunday, July 1 after worship or in the Church Office, for a suggested donation of $10 each. Questions? Contact Lisa W. or Debra H. or email adultdeepening@upbrookline.org.
Book Talk on Climate Change with Author Jim Antal
Posted:
Apr 26 2018 - 2:02pm
UCC denominational and climate leader, Jim Antal, will discuss his new book, Climate Church, Climate World. Commenting on the book, Desmond Tutu says, "This book will inspire both the courage and conviction people of faith need to provide the leadership necessary to realise [sic] God's dream of a just world in which humanity is reconciled to all of creation." Climate scientist James Hansen says, "Jim Antal is among the most knowledgeable and passionate advocates of Creation Care and he captures the complete story in Climate Church, Climate World." Theologian Walter Brueggemann says, "This is the book for which we have been waiting concerning the climate crisis!"
Join us for a book talk and reception on Wednesday, May 16 from 7:30-9pm in the Parlor. Autographed copies of the book will be available for purchase for $25 (cash or check).
Learn more about Jim Antal. For questions, contact greenup@upbrookline.org.
Order your copy of Jim Antal's book at climatechurch.org.
Check out this article about Jim and his new book from the Massachusetts Conference of the UCC here.
(For those visiting United Parish for the first time, the entrance to the church is at 15 Marion Street. The Parlor is up the stairs to the main level and straight down the hall on the left. A reminder that there is no parking available in the church parking lot on Harvard Street. Metered street parking is available on Harvard Street and Beacon Street, and free parking is available on residential side streets for up to 2 hours.)