Walk for Hunger 2017 Update
The weather was cool, but beautiful, as 59 people joined United Parish's effort to support Project Bread's Walk for Hunger on May 7th. Our age range was 1 to 70+. Twenty-two of us were children and teens, and teen Sunday School teachers joined to walk with their classes. We raised $10,010.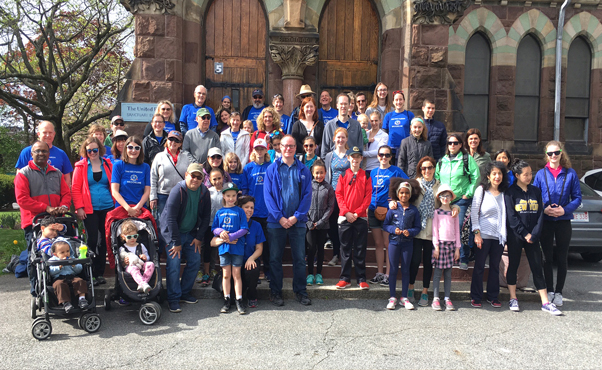 The enthusiasm was evident, and some of us sported balloons and United Parish t-shirts. Rachel S. fueled us with energy bars and Pastor Kent sent us off with a prayer. Pat H., Alicia H., and photographer Bill G. greeted our return from the Walk with our very own Checkpoint booth in our parking lot.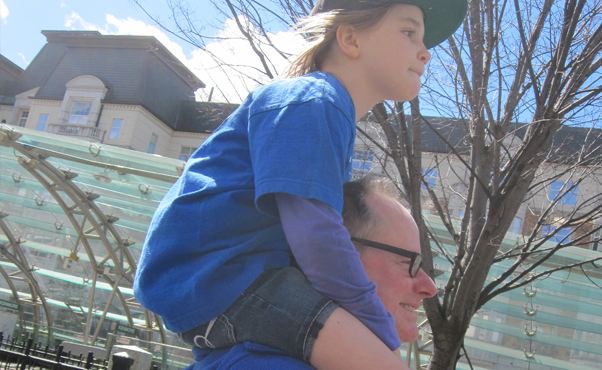 We are proud of Peter R., Holly V., and Beverly B., who each raised at least $500 for the Walk and became Heart & Sole Walkers. Many contributed at church or to our Team fundraising page at www.projectbread.org, helping the 300 Massachusetts food programs that Project Bread supports. Our United Parish Mission Giving Team added funds, so that a total of $10,010 was contributed to help those who struggle to provide a nutritious diet for their families.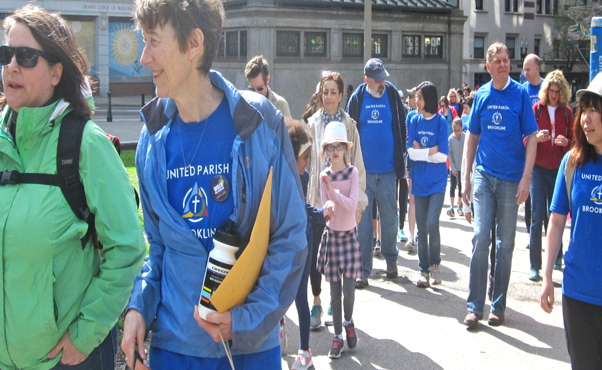 As our lawn sign says, we want to "Be the Church" and so we "Share Earthly [as well as Spiritual] Resources." If you missed the Walk, join with us next year!