Upcoming Worship Service Events
Latest Worship Service News
Help with Arts and Crafts Project for Worship
Posted:
Mar 21 2018 - 5:26pm
We are looking for a few good hands to help us cut, tie and attach ribbons to create beautiful ribbon poles for our upcoming Easter service. We would love to have anyone willing to join us for our Ribbon Party in the Parlor on Monday, March 26 from 2:30-5:00pm. Contact the Church Office at office@upbrookline.org.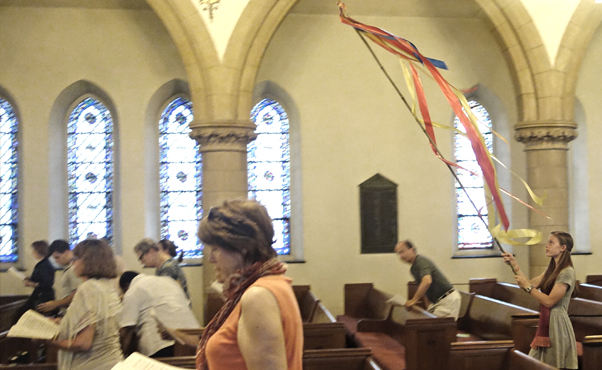 Tower Bells
Posted:
Mar 21 2018 - 5:24pm
For those interested, Julie A. will be taking people up into the bell tower today after worship on Sunday, March 25. Please gather in the Marion Street Lobby right after the service. Plan to spend 20-30 minutes. If you missed the fantastic video of the tower bells last Sunday, check out our YouTube page. Special thanks to Bill G. and Paul R. for putting the video together.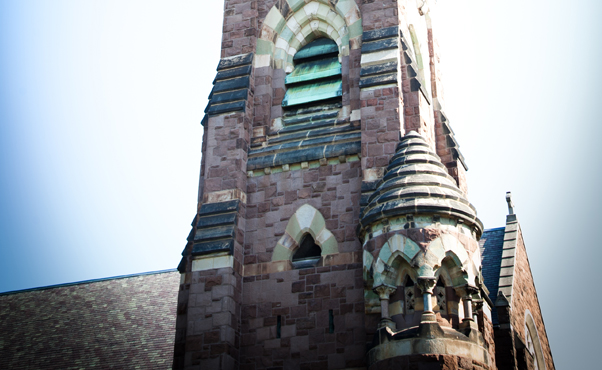 Holy Week and Easter 2018
Posted:
Mar 12 2018 - 2:30pm
Join us for the Good News of Holy Week!
Palm Sunday
Sunday, March 25
10:30am Procession of the Palms (Meet in the Chapel to get palms, bundle up for the cold, and process around the block before entering worship)
11am Worship (Sanctuary)
12pm Hot Cross Buns at Coffee Hour (Chapel) Read more.
Maundy Thursday
Thursday, March 29
6:30pm Foot Washing (Chapel)
7pm Worship and Communion served in groups of 12 (Sanctuary)
Good Friday
Friday, March 30
7pm Tenebrae Worship on the seven last words of Christ, reflected in photographic images of today's current events (Sanctuary)
Easter
Sunday, April 1
9am Easter potluck drop-in breakfast (Parlor) Read more.
10:40am Prelude Music (Sanctuary)
11am Festival Worship with Brass Quartet (Sanctuary)
12:30pm Easter Eggstravaganza (Meet in the Chapel) Read more.