By Amy Norton
November 10, 2021 - 2:03pm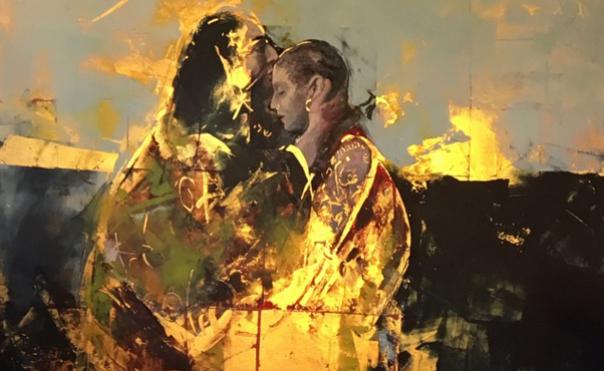 Beloved,
This week, we continue to follow along with our children and youth in their autumn Church School curriculum of "Seeking Justice Together" and "Setting Things Right" by diving into one of Jesus' parables, a story of a relationship ruptured and repaired, with a lot of confession and grace in between!
Our curriculum devotional reflects,
"The son, we are told, travels to a distant land where he quickly burns through his inheritance with "dissolute living." It is unclear what exactly that means. The result, however, is that he is in need and no one will give him anything. He is separated from both family and community. And in that moment, surrounded by pigs, we are told he comes to himself. The young man names the reality of his situation and admits that he has sinned against God and his father. Whether his confession is heartfelt or an act of desperate manipulation cannot be known. But it is a turning point that leads him home.  Confession is not easy. Confronting the reality of one's actions, particularly actions that have caused harm to self and others, can bring one to their knees. However when such actions are drawn into the light, healing and return to right relationship with God, self, and others can begin." 
True reconciliation requires authenticity- we approach ruptured relationships having taken a 'fearless moral inventory', owning our part in the rupture and allowing ourselves space to accept grace. That second part is so important- God loving and accepting us no matter who we are only has its full weight if we are open and honest about who we are and what we've done. Confession is one of the ways we express our full authenticity...after all, in the end, we are loved and accepted for who we are, not for who we aren't. 
Join us Sunday morning at 11am in the Sanctuary or online on our YouTube channel to ponder and worship together!
In faith,
Amy
If you'd like to read or listen to previous sermons, or subscribe to our podcast, please click here.
If you'd like to watch previous worship services, please visit our YouTube page.
Image credit: "The Return of the Prodigal" by Carol Grace Bomer