A Widow Insists (persists) on Justice
By Amy Norton
January 19, 2022 - 10:01pm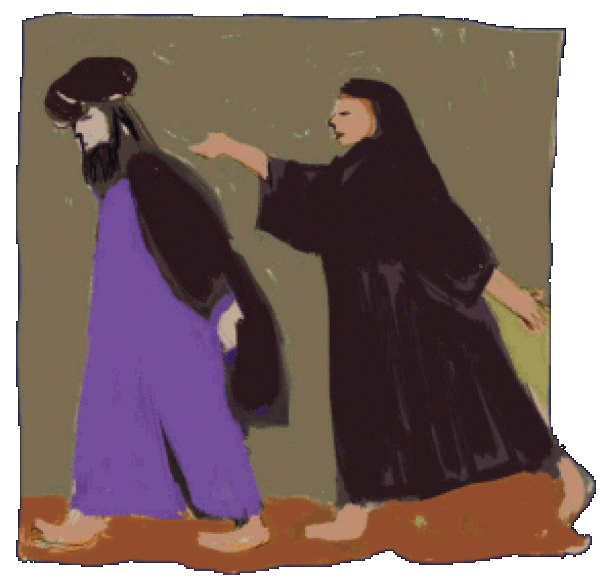 Dear Ones,
I've been thinking a lot about persistence lately. In their book, Burnout: The Secret to Unlocking the Stress Cycle, authors Emily and Amelia Nagoski reflect on the ways that persistence can be both a strength and a disadvantage, especially for women and people of other marginalized identities. Our sacred stories are filled with persistent women: Hannah, the Caananite woman encountering Jesus, Martha, Mary Magdalene, Thecla, and many more down the ages whose names and stories intertwine with ours. There is a payoff, and a price, to our persistence. 
This week, Jesus offers us a parable about a widow who persists in her quest for justice by nagging an unscrupulous Judge until he finally gives in for fear that she may escalate to physical violence if she doesn't get her way. And we're supposed to follow the widow's example in our prayer life. Huh? 
Almost anticipating the listener's confusion, our curriculum devotional reflects, 
"Jesus is not telling his disciples that if they just pray hard enough and long enough, they will get anything they want. God is not a divine vending machine that simply requires the correct number of coins. Through this parable, they, and we, are invited to consider how God responds to the cries of those who seek justice. Luke is clear that their cries do not fall on deaf ears, for justice is God's desire for all people. Thus, we should pray always and not lose heart. Through persistent prayer God's people are shaped and molded into a just people. And in prayer, we are guided to act in ways that bring about God's kingdom of love and justice on earth."
We are invited to consider how prayer, by honing the focus of our souls, can transform us in ways that empower us to enact the very outcome we are praying for. 
On Sunday, we'll meet again on Zoom and YouTube to ponder persistent prayer together. 
In faith,
Amy 
If you'd like to read or listen to previous sermons, or subscribe to our podcast, please click here.
If you'd like to watch previous worship services, please visit our YouTube page.
Image: Parable of the Persistent Widow, artist unknown