Advent 4: Go, Tell it on the Mountain!
By Amy Norton
December 15, 2021 - 7:25pm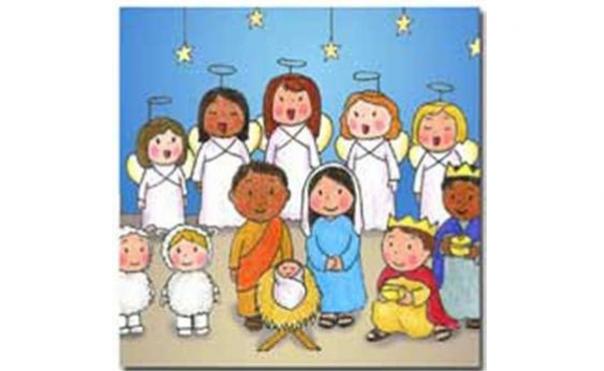 Dear Ones,
Advent IV is upon us again, the Sunday where we help re-tell the story of the first Christmas (which, like our pageant, was unrehearsed). We'll hear the call of the angels, follow the star to Bethlehem, pay homage to the infant Christ, and return home by another way.
One of my favorite lines in the Christmas Story is "But Mary treasured all these things and pondered them in her heart."
In these few short days before Christmas, I invite you to do some pondering of your own:
When (and from whom or what) have you heard the call of the Angels proclaiming the birth of the Christ child? 
Where is the star of Bethlehem leading you this season?
Are you one of the wise ones, traveling in majesty and bravely protecting the child from the violent paranoia of a narcissistic leader, or are you one of the shepherds, humbly offering what you have and bearing witness to the miracle of God entering the world as a peasant child?
Are you Mary and Joseph, feeling a little overwhelmed with the task you've been given and yet nevertheless certain that you are supported and right in taking it on?
Ponder these things in your heart as we tell the Christmas Story together in our Unrehearsed Pageant this Sunday!
Sunday, December 19th
Church School at 9:45am
Costumes and carols on the front lawn starting around 10:30am (rain/snow location: Chapel)
Pageant at 11am in the sanctuary!
Your partner in watching and waiting,
Amy
Coming up...
Christmas Eve- Friday, December 24th
5pm Children's Story Time (Zoom)
6:30pm Concert Prelude (Sanctuary and Youtube livestream)
7pm Lessons and Carols (Sanctuary and Youtube livestream) 
If you'd like to read or listen to previous sermons, or subscribe to our podcast, please click here.
If you'd like to watch previous worship services, please visit our YouTube page.