Adventures in Faith: Resistance and Action
By Kent French
June 18, 2020 - 1:04pm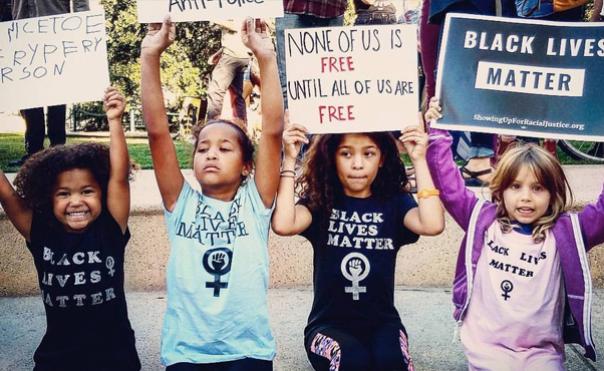 NOTE: This Sunday, June 21, we begin streaming worship at 9AM, our new summer time (through September 6) on our YouTube channel.
All-Parish Zoom Meeting, 10am: I hope you will all make every effort to attend our Spring All-Parish meeting on Zoom, at 10am or directly after worship this Sunday. God has some exciting challenges and opportunities for us in the year ahead. Check your Friday and Sunday morning emails for details.
Adventures in Faith
For the past 18 months, we have discussed in small groups and worship what it means to have an adventure in faith. Adventure can mean all sorts of things: taking risks, moving outside of our comfort zones, accepting new challenges, expanding our capabilities, adapting to new realities, growing stronger in the process. This winter, I polled the congregation for your thoughts after a sermon on how the disciples took up Jesus' call to adventure. We just submitted a sabbatical renewal grant proposal, in which you and I may take on some adventures in 2021 (we find out in October if we got it). For this summer, we will frame our worship around the theme of "adventures in faith." Once again, we will hear from members and guests about faith adventures they've had in their own lives.
Adventures can be chosen or unchosen. Some we take willingly, others are forced upon us. In my January polling, some of you indicated that you'd actually like less adventure in your life, thank you very much. 
Over the past three months, the world has been thrust into an adventure: what does it mean to live in the midst of a global pandemic? What new skills are required of us? What does it reveal about who we really are, as individuals and as societies? How must we adapt? What must we change?
Similarly, following the lynching of George Floyd, our nation has taken another "adventure." Are we willing to atone in meaningful, substantial, long-lasting ways for our country's original sin of systemic racism? Will we seek and implement real ways of dismantling it at all levels of our nation's life?
Friday, June 19 is Juneteenth, the celebration of ending slavery, commemorating that date in 1865 when Union soldiers let enslaved people in Galveston, Texas, know that they were free -- some two months after the Confederacy's surrender and two-and-a-half years after the Emancipation Proclamation. 
This Sunday, we will reflect on the adventure that we are called to take for continued work battling racism, to renew and deepen our efforts, to make substantial commitments to atone in real ways for our country's wrongdoing. We will hear from one of the most prophetic voices in our country, the Reverend Doctor Otis Moss III, hearing a sermon he gave to his church, Trinity United Church of Christ in Chicago, asking the question, "When we sing 'We Shall Overcome...someday,' when is 'someday'?" We will reflect on challenging words from the letter to the Ephesians, calling us to faithful resistance (Ephesians 6:10-20).
And we will sing. And once again, we will re-commit ourselves to doing God's work, right here on Earth -- in whatever adventures God gives us.
In faith,
Kent
To watch our online worship, visit our YouTube page here.
For previous sermons, click here.
Image credit: blacklivesmatteratschool.com