An invitation from your pastors
By Kent French
February 28, 2019 - 11:51am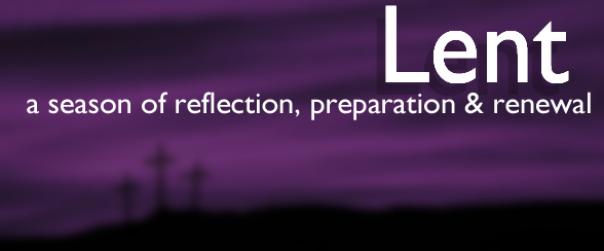 Next Wednesday, March 6, is the beginning of Lent. We heartily invite all of you to join us in all the ways we seek to deepen spiritually in the season. 
Exploring our Faith Lenten Study, beginning Sunday, March 10.
We would like as many people as possible to participate in this exploration. We will pair up weekly workshops with our themes in worship.
These are some of the questions we will explore in our upcoming study:
• What does it mean to have faith?
• What is faith?
• How and why do we express it? 
• What do God, Jesus and the Holy Spirit mean to me?
• What baggage do I carry with me about any of these ideas?
• What do I need to let go of?
• What do I need to grow into?
• and other questions you may bring
One of the end results of this study is that we may come up with our own expressions of faith – whether in words, drawing, painting or music – that help us articulate where our faith is at this moment in time.
This promises to be a rewarding study for all of us and I hope you will come try it out next Sunday after worship 12:30-2pm.
We will also hold 1-2 weekday times, based on need and availability. Click here to register.
Worship with Temple Shir Tikva. This Friday and Sunday, March 1 and 3, we will worship again with Temple Shir Tikva, first with Shabbat worship, 6:15pm in Wayland and Sunday worship at 11am at United Parish, followed by a chili potluck in Willett Hall.  Our choirs, Rabbi Danny Burkeman, Cantor Hollis Schachner and our Minister of Music, Susan DeSelms will all help us reflect on "holy friendship."
Prayer Retreat, Saturday, March 2, 9:30-11:30am, beginning in the Parlor. In preparation for Lent, This will be a "come as you are" time to walk the labyrinth, take time for silent meditation, learn some Celtic prayer traditions, and share quiet prayer time with those you know and new friends. Pilgrims of all ages are welcome! Questions? Contact the Church Office at office@upbrookline.org.
Ash Wednesday worship, March 6, 8am and 7pm in the Chapel.
Once again, we begin our Lenten season with contemplative worship and the ancient ritual of rubbing ashes, reminding us of our common humanity and that each of us is made of finite material, inspired and animated by the breath of God.
If you missed the sermon from last week, click here to take a listen or subscribe to our podcast.
Image credit: St. Kilian Parish and School