By Kent French
January 13, 2017 - 7:52am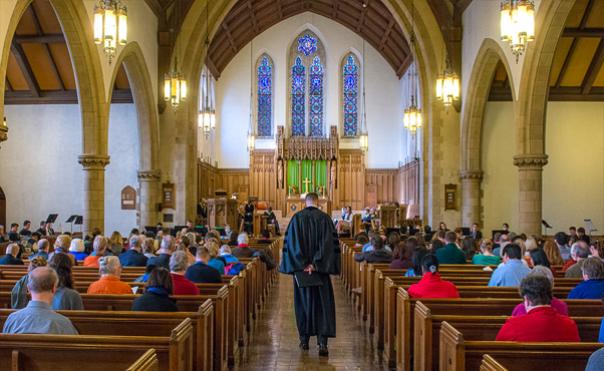 Pastor Kent's blog for January 15, 2017.  You can hear his sermon that day HERE.
Have you ever thought of yourself as a prophet? Someone who tells the truth, even when it's unpopular or dangerous? Would you like to try? On Sunday, we're going to think about this and what it means to live forward in the legacy of Martin Luther King, Jr., in our current political climate.
Abraham Joshua Heschel, the great American rabbinical scholar-activist of the last century, wrote that a prophet's life shows us "that morally speaking, there is no limit to the concern one must feel for the suffering of human beings, that indifference to evil is worse than evil itself, that in a free society, some are guilty, but all are responsible."
He and Dr. King were friends and colleagues. They marched together to Selma. They spoke the truth to our presidents, to our citizens. They walked together on the long road to freedom when racism gripped our country even more tightly than it does today, when bullies and demagogues held the power seats across our Southern states.
Heschel thought that King was the definitive 20th century modern prophet, saying:
Martin Luther King is a sign that God has not forsaken the United States of America. God has sent him to us...his mission is sacred...I call upon every Jew to hearken to his voice, to share his vision, to follow in his way. The whole future of America will depend upon the influence of Dr. King. On Sunday, we're going to test this out. Most importantly, we're going to talk about what it means for us to walk in their footsteps.
MLK Intergenerational
From 9:45-10:45, we will hold our annual intergenerational MLK event in our Parlor. ALL are welcome to this event! Merle will lead us in singing songs from the civil rights era, we'll watch short video clips of Kid President and Dr. King's "I Have a Dream Speech," and we will reflect together on what justice looks like to us. And we will leave thinking about how we live justice with our lives.
City Mission Society Day of Learning
Saturday morning, we host the City Mission Society's Day of Learning, a new approach to observing the King holiday, with courageous conversations about race in our time. The event will be from 9am to 1pm in Willett Hall. For more information, click here.
Dr. King was a distinctly American Christian prophet and one that we are called to remember and emulate. Come and let us work it out together for I believe, all of us are called to be prophets in our own ways.
In faith,
Kent French
Senior Pastor