By Kent French
January 26, 2017 - 10:44am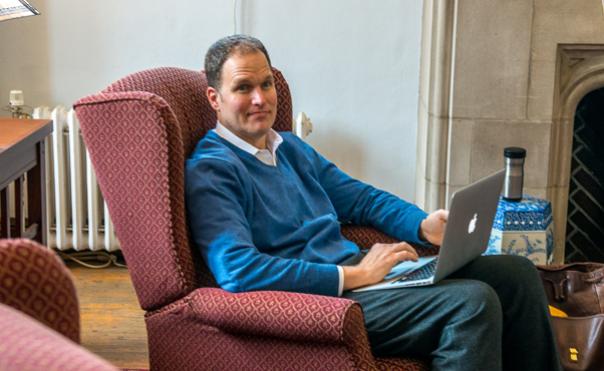 When I am courageous enough to open the news these days, I wake up to a whole lot of foolishness going on. At multiple levels. Some of it is a particularly pernicious brand of foolishness. This is not especially new in the way of the world, it just seems extra-concentrated right now.
I'm searching for a deeper wisdom.
The apostle Paul gives us this intriguing idea in his letter to the people in Corinth: "God chose what is foolish in the world to shame the wise; God chose what is weak in the world to shame the strong." (verse 1:27). I've often wondered what Paul meant by this. Now, more than ever, it's searing into my heart and soul. What, in heaven's name, does he mean? And how might it apply to you and me right now?
How is it that things God might consider foolish are actually wise? How is it that that things that we normally consider foolish are wise in God's sight? How is the world's kind of weakness actually a kind of divine strength?
On Sunday, I want to attempt to figure some of this out with you.
We are also going to look at Matthew's version of the Beatitudes, which arguably, sound kind of foolish in a lot of contexts. For instance, consider "Blessed are the meek, for they shall inherit the Earth." Does anyone in real estate ever want to come across as meek? "Blessed are those who are persecuted." Who among us wants that?
Much foolishness and wisdom to ponder together in the context of this carinvalesque news cycle we're living in.
As a reminder: many of our children and youth will be with Susan and Trey on retreat at Grotonwood this weekend, in prep for our worship on February 12. Lindsey and I will co-lead a combined Church School in the Parlor from 9:45-10:45. Convivium Musicum will join us in worship along with a fantastic new guest organist. As always, I look forward to celebrating God's grace on Sunday with you.
In faith,
Kent French
Senior Pastor