Celebrating Amy's Five Years
By Kent French
August 4, 2022 - 11:59am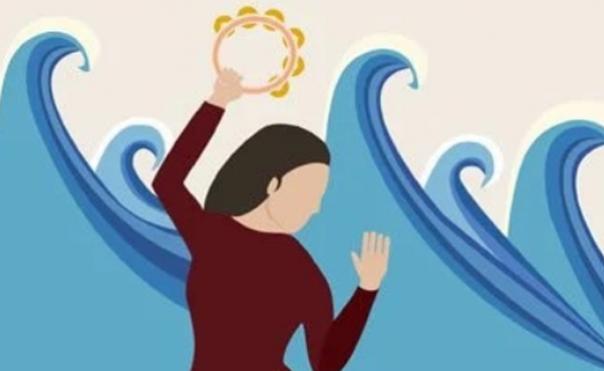 Summer Worship Series: New Beginnings
This summer, we learn more about the faith lives of our members as they reflect on what it means to embark on new beginnings. 
Five years ago, we embarked on a new beginning by calling Amy Norton as our Acting Associate Pastor. "Acting" meant that we wanted to be sure that it worked for her and for us. Fortunately, after one year, we affirmed that it worked very well, called her as our (settled) Associate Pastor and have been grateful to grow and deepen together in her pastoral relationship with all of us. 
On Sunday, we will affirm and celebrate her five years of ministry among us. Cathy Q., of our Human Relations Ministry Team, will lead us in worship, reflecting on Amy's ministry as well as the biblical example of Miriam the prophet, the big sister of Moses and Aaron (Exodus 15:20-21 and Micah 6:1-4). Like a lot of important women in scripture, she doesn't get the screen time she deserves. But she appears enough that we know she was there all along, helping shape the story of the people of faith, with her own well-cultivated wisdom and influence, and most likely keeping her brothers in line and on task. 
Fortunately, this congregation has a history of strong women pastors and members, people who have been out front inspiring, leading and guiding us in faith-filled community. This is a beautiful and important part of our witness and legacy.
Our Minister of Music Susan has planned some beautiful musical treats for this celebration and we'll have ice cream on the front lawn afterwards.
Come and let us celebrate this important landmark together!
In faith,
Kent
If you'd like to read or listen to previous sermons, or subscribe to our podcast, please click here.
If you'd like to watch previous worship services, please visit our YouTube page.
Image credit: Miriam's Tambourine, artist unknown