Celebrating our Shared Ministry Together!
By Amy Norton
January 27, 2022 - 11:49am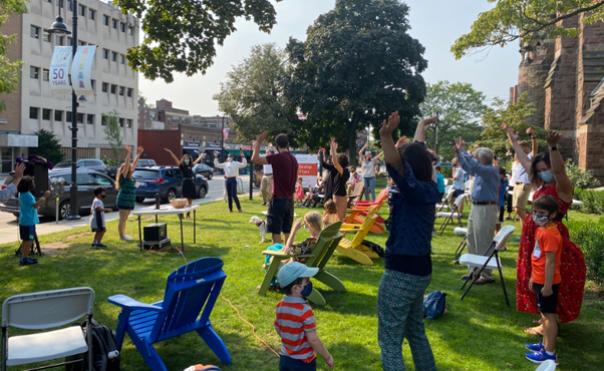 Dear Beloveds,
As I pondered and planned my installation service, I thought about the passage from Ecclesiastes that our children studied and sang during our 2020 Epiphany Term: "for everything there is a season, and a time for every purpose under heaven". An installation liturgy is a beautiful way to bless and affirm the start of a new ministry covenant. And yet here we are, 4.5 years into our shared covenant, and I think that this is a season that calls for a different sort of celebration entirely!  
Installations are focused on the covenant between pastor and church...and after all we have been through in the past 2 years of Pandemictide, I don't want to miss out on the opportunity to celebrate and lift up the shared ministry and covenant that exists amongst our children, teachers, parents, volunteers, and all others who were once children themselves (aka everyone) that it just happens to be my blessing and privilege to help lead.
This is very, very much a shared ministry of the whole congregation that could not be possible without the curiosity, wisdom, and leadership of our children and youth. After all, as Jesus said, children are the very center of God's kin-dom. 
In last week's baptism, we made promises to baby Diannah and her family; this week we celebrate the promises we LIVE every day in our children and youth ministry- our promises to love, teach, listen, learn, try, encourage, experiment, support, and play. 
Join us on Zoom at 11am to celebrate this special ministry of children, parents, teachers, and volunteers- I cannot wait to pray, laugh, and celebrate with you!
Playfully yours,
Amy
If you'd like to read or listen to previous sermons, or subscribe to our podcast, please click here.
If you'd like to watch previous worship services, please visit our YouTube page.