Christmas at United Parish
By Kent French
December 23, 2016 - 7:29am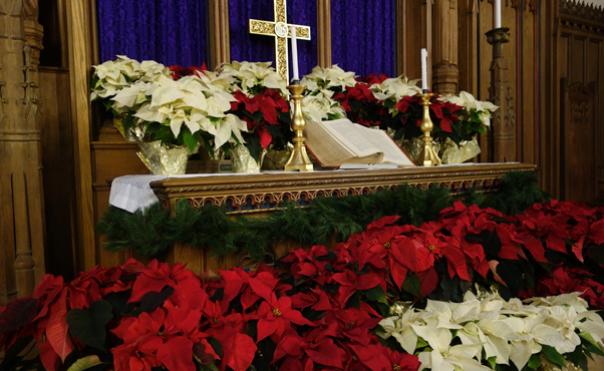 I warmly invite all of you to join us this Saturday evening for Christmas Eve. Bring your friends and your family as we remind ourselves what it means to welcome God as a baby into this world.
At 5pm, we re-tell the Christmas story with an all-ages participatory pageant. It is unrehearsed, just as it was unrehearsed that first night in Bethlehem. Costumes are available, and there's a part for everyone, whether you are an angel, a shepherd, a donkey, a wise one, an expectant mother, a nervous father, or a starry voice in the chorus.
At 7:40pm, our Chancel Choir will treat us to a choral prelude with Vivaldi's Magnificat. We follow this with our Lessons and Carols service, after the tradition of King's College, Cambridge, with anthems from Spain, Italy, France and England.
On Christmas Day, we will gather at 11am in our Chapel for a warm, intimate carol sing.
And on January 1, we will gather again at 11am in the Sanctuary for a day of spiritual resolution, carrying the light of Christ into 2017.
In between Christmas and New Year's Day, the office will be closed. Alisa, Lindsay, and Marla will be away for much-deserved rejuvenation. Those of us who remain will respond to calls and emails.
If you are in town, we look forward to welcoming you, just as we welcome anew the Christchild into our midst. If you are away, we wish you safe and happy travels and reunions with loved ones.
For everyone, we remind you that there is always room at the inn of United Parish.
In faith,
Kent French
Senior Pastor