Church Worship Field Trip
By Kent French
April 5, 2021 - 6:04pm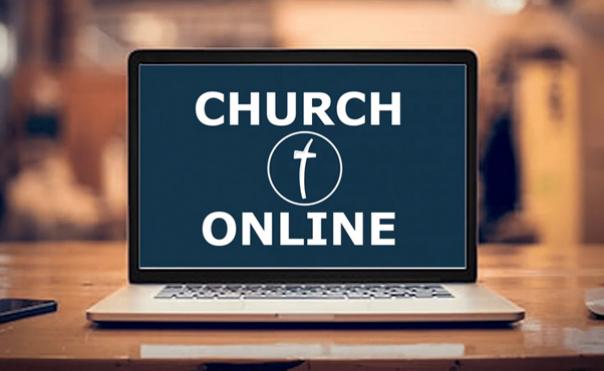 One of the benefits of the pandemic has been the ways it has normalized gathering online. Family get-togethers, parties, conferences and worship have continued to happen -- just online. Sure, many of us have had our fill of Zoom fatigue and frustration, but we have been able to connect with loved ones and colleagues across hundreds, even thousands, of miles in ways we wouldn't have considered a year ago.  While we can all agree they have not been the same as being "in person," and we've denied ourselves the fun of traveling, it's allowed us to travel virtually with very little expense or effort. 
Similarly, it has given us the opportunity to worship with other people across the miles. We've encouraged our Exalting in Worship Ministry Team to check out worship in other communities, to see what we can learn from them.
For this Sunday, April 11, our hard-working worship planning team is taking a well-deserved break and we invite you to take a (virtual) field trip and sample worship with any of the communities listed below. You can also feel free to visit a friend or relative's church. We'd welcome any feedback you have about the experience (see details below).
Choose a worship service
Trinity United Church of Christ, Chicago. One of the largest UCC churches in the country, led by the dynamic preacher, the Reverend Doctor Otis Moss III (whose preaching we featured in our June 21, 2020 worship). Check out their YouTube page here and their live-streaming here.
Sunday Worship Services: 7:30 a.m., 11:00 a.m., and 6:00 p.m. (Central Time)
Wednesday Prayer and Worship: 11:30 a.m. and 6:00 p.m, Wednesday @ The Well: 7:00 p.m.
The United Methodist Church of the Resurrection, Leawood, Kansas. One of the largest UMC churches in the country, led by Senior Pastor Adam Hamilton
Sunday worship at 7:30, 9 and 11am (Central Time). Live-streaming page here.
Calvary Baptist Church (American Baptist), Denver. Pastored by my good friend and Divinity School classmate, the Reverend Anne Jernberg, they have worship on their YouTube page here on Sunday at 10:30am and 5pm (Mountain Time).
Middle Collegiate Church, New York City. Despite enduring a fire in their building in early December, Middle Collegiate remains a vibrant, multi-racial, progressive Christian voice in the heart of Manhattan, led by the Reverend Doctor Jacqui Lewis.
Their worship on Sunday, April 11 is from 11:45am-12:30pm here.
The Society of Saint John the Evangelist (SSJE), a worshiping monastic community in Cambridge, and a spiritual oasis for me for nearly 30 years. In some ways, their worship feels like stepping back in time.
Worship schedule here (services resume Saturday, April 10)
Live Chapel services here or on their facebook page.
If you'd like to offer feedback on your experience, feel free to send it to exalting@upbrookline.org.
• Who'd you visit?
 • Which worship time?
• How did the worship speak to you, satisfy you spiritually?
• Were there online innovations you think we might try at United Parish? (keeping in mind different congregations, budgets and resources)
I look forward to rejoining you in worship on Sunday, April 18.
In faith,
Kent
If you would like to contribute financially to the work and ministry of United Parish, we welcome your support here.
To see check out recent Sunday online worship services, see our YouTube page here.
If you'd like to read or listen to previous sermons, click here.