By Kent French
March 19, 2020 - 11:10am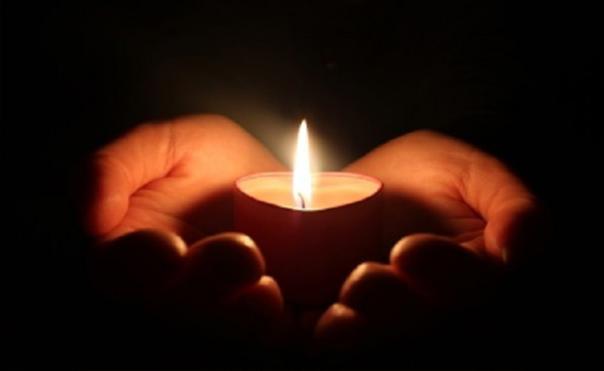 When our Discernment & Engagement and Adult Deepening (in Christian Faith) Teams decided on a Lenten theme of "Discernment: Finding Clarity in the Chaos," we had no idea just how chaotic it would become.
From a God's-eye perspective, this is a truly historic time for humanity. The news and health precautions are changing minute by minute. A tiny, nearly invisible virus is wreaking social and economic havoc all over the globe. To some public health officials, it's not surprising. Epidemiologists have been predicting this for decades. But if you read historic accounts of the 1918 flu pandemic, this virus is so much less deadly.
But it is wreaking havoc nonetheless. And you and I feel it at the immediate, local level. For some of us this is already creating financial havoc. For those with kids at home, the daily life may be fuller and feeling more chaotic. For those needing to reschedule conferences, special events, travel plans, work schedules, it is a complete readjustment. Our medical teams, public health officials, and governments are all scrambling to get ahead of this tiny, nearly invisible virus. For those who live alone, it may suddenly feel even lonelier.
Now more than ever, we need communities like the church to bring us together, to remind us of our deepest values. And thankfully, we live in a time when technology can bring us together visually and aurally. Some of us are already strategizing about how to offer financial help to those most affected by the health crisis, both in our church community and in the town of Brookline.
For me, the response to this pandemic only underscores my awe at the creativity, ingenuity and resilience of the human spirit. It mirrors the same kind of resiliency and adaptability we see in the natural world and the universe. Praise be to God, our Creator!
Online Worship this Sunday, 11am. As part of our Lenten discernment theme, we are going ahead with our plan for this Sunday and the week ahead and talking about the Quaker's (Society of Friends) practice of a Clearness Committee. Sound intriguing? 
It's a 350-year-old tradition of inviting spiritual partners to help you get clear on a question, a problem, a decision you may be wrestling with. My hope is that it will be a strategy to help you find more clarity in the chaos going on around us. Most of all, it's a way of listening for God in the sanctuary of our own individual souls, and inviting friends to help us with that.
We will look at Paul's sermon to the Athenians (Acts 17:22:30) and the DeSelms Family Quartet will lead us from their home studio in chanting Psalm 66. 
Please join us in worship Sunday, at 11am via our YouTube page here or through our website here. We are grateful for all of the feedback and encouragement we have received about this online experiment and are still working out the audio/visual kinks. This week, your worship leaders will keep with social distancing practices and lead worship from our own homes.
Together, with God's help, we will get through this!
In faith,
Kent
For last week's worship, click here.
Online Directory. If you have not already, PLEASE take a few minutes to update or create your profile on our online church directory here. This is a tool that helps us ALL tremendously to stay connected during this time of social distancing.
To follow along in our Lenten Study "Discernment: Finding Clarity in the Chaos," click here. Zoom meeting times on Sunday afternoons and Wednesday evenings.