Co-workers in God's Service: Perpetua
By Kent French
May 2, 2019 - 8:12am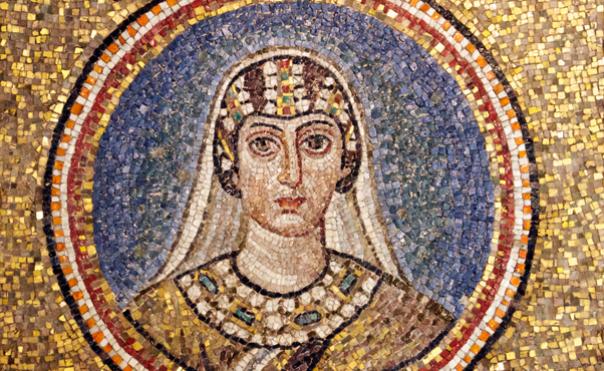 This past week, you should have received your annual stewardship packet. Please take some time to look it over and thoughtfully consider how you want to take part in and support the good work and mission of the United Parish in Brookline. (Packets were handed out after worship on Sunday, April 28 and the rest were mailed on Wednesday, May 1. If you haven't yet received it, please email stewardship@upbrookline.org or check here.) Please also go ahead and RSVP by Wednesday, May 8, for our Consecration Luncheon on Sunday, May 19 (click here).
During Eastertide (April 21-June 8), we consider how to best support our shared ministry in the year ahead. We are also considering what it means to be what the apostle Paul described as "Co-Workers in God's Service" (1 Corinithians 3:5-9). How do we work with God in creating the kind of world, the kind of ministry, the kind of lives and livelihood that God wants for us? How do we do that at United Parish? How do we do that in the rest of our lives? And how have people done that throughout Christian history?
This Sunday, member Amy McLaughlin-Sheasby will lead us in looking at the life of one of the earliest Christians, Perpetua, a noblewoman who lived in North Africa in the second century. At the time, the region was a vibrant center of early Christianity. Roman Emperor Septimius Severus, however, thought that Christians undermined patriotism and began imprisoning and executing them. Perpetua and her slave, Felicitas, were among those rounded up and eventually killed for the integrity of their faith. She kept a diary during the time, which tells us a lot about the kind of passion and commitment required to be a Christian when the stakes were really high.
On Sunday, Amy will help us reflect together on the life of Perpetua, how she was a co-worker in God's service, and how her life informs who we are today. I look forward to sharing this Sunday with you and learning more as we dip into this dynamic, early Christian woman.
I am also delighted that Voices 21C, directed by André de Quadros, will join members of our Chancel Choir, inspiring us with their soulful and beautiful singing.
Image credit: Perpetua: Vault Mosaic, Archepiscopal Chapel, Ravenna, ca. 500 from SatelliteSaint.com.