Co-Workers in God's Service: St. Francis of Assisi
By Wilson Hood
May 9, 2019 - 12:54pm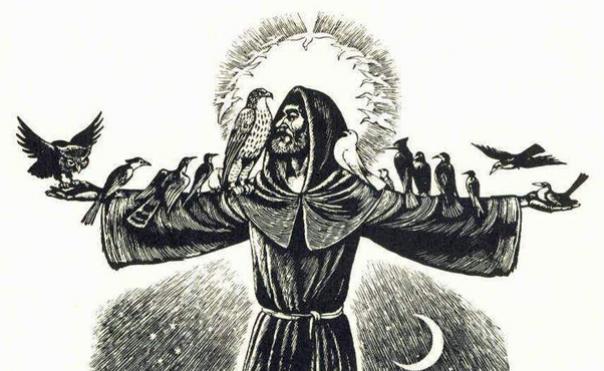 This Sunday, we continue our Eastertide theme of "Co-Workers in God's Service" by exploring the life of a much-beloved figure of our faith, St. Francis of Assisi.
Even if you do not know the story or history of St. Francis, you may be familiar with some of the ways he continues to show up in our lives nearly 8 centuries after his death. Perhaps you've heard or read the beautiful Peace Prayer of St. Francis, or seen his face quietly smiling back at you from a neighbor's garden or birdbath.
If you're lucky, you may even have seen a rowdy group of our (sniffing, neighing, meowing, and barking) neighbors lined up outside of a sister faith community for a "Blessing of the Animals" service on October 4, the traditional feast day of St. Francis.
Countless folktales of St. Francis describe the loving care and compassion he extended toward all living beings, and many of the stories of his life describe his adventures with birds, crickets, bees, rabbit, and even a very hungry wolf. St. Francis was also known to refer to all parts of Creation– trees, rivers, even the sun and the moon– with the title "Brother" or "Sister," as signs of respect and kinship with all that God had made.
Because of his deep love of the Earth and all of its inhabitants, St. Francis was named the Patron Saint of Ecology in 1979, and this association is also why we have so many of the animal-related traditions we carry on today in his name.
But who exactly is the man behind the garden statues and cheesy greeting cards, and what might his passionate attention to Creation teach us about our own faith journeys today? In the spirit of St. Francis and his passionate dedication to both the natural world and to the life and example of Christ, we will be revisiting Jesus's own observation of the wonders of Creation in Matthew 6:25-30.
The adventure of our faith continues— I look forward to diving in with you on Sunday!
Image credit: Woodcut of St. Francis featured in the Houston Catholic Worker