By Amy Norton
April 5, 2022 - 3:07pm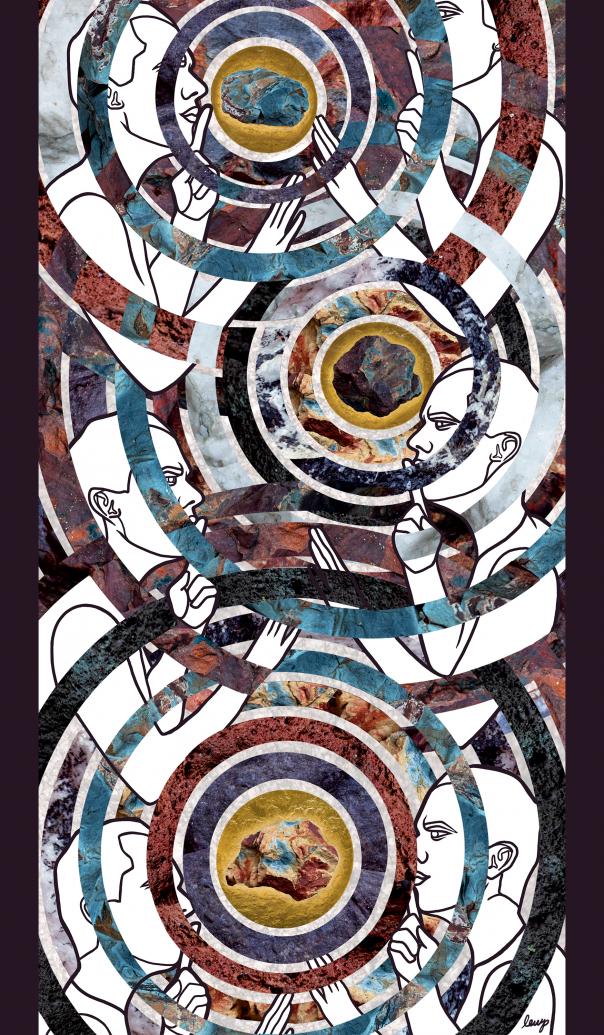 Dear United Parish Family,
This Sunday, we have the joy of celebrating our confirmation class and the educational and spiritual journey they have taken.
Over the past church 'semester,' our confirmation class has been diving into some pretty big questions: 
What is faith?
Who is God?
Who is Jesus?
What is the Holy Spirit?
What does it mean to be a Christian in the world?
What does it mean to be a member of United Parish?
And much, much more...they've explored the Bible; and they've delved into prayer, spiritual practices, and some very Big Questions.
I know I speak for many when I say how much of an honor and a pleasure it is to get to know these youth and to be a part of their faith journey. This Sunday, this chapter in their ongoing faith journey culminates with a service of celebration and connection! We will hear our confirmands' journeys lifted up, affirm them in blessing, and ponder where our own faith journeys are leading us. We'll shout, "Hosanna!" and continue onward into Holy Week together. 
Everyone is invited to meet on Sunday at 10:40am on the Front Lawn for the Palm Processional. Then join us at 11am in the Sanctuary and online to learn, celebrate, pray, and worship together!
In faith,
Amy 
Holy Week Worship Services
Palm Sunday - Sunday, April 10, 10:40am Palm Processional (Front Lawn), 11am Worship (Sanctuary and YouTube)
Maundy Thursday - Thursday, April 14, 6:30pm Footwashing (Chapel), 7pm Communion Service (Sanctuary)
Good Friday - Friday, April 15, 7pm Tenebrae Service (Sanctuary)
Easter Sunday - April 17, 9am Intergenerational Worship (Sanctuary) and 11am Festival Worship (Sanctuary and Youtube)
PLUS
Easter Egg Hunt - Saturday, April 16, 9am (Memorial Park)
Easter Brunch - Sunday, April 17 10am (Memorial Park)
If you'd like to read or listen to previous sermons, or subscribe to our podcast, please click here.
If you'd like to watch previous worship services, please visit our YouTube page.
Image credit: "Even the Stones Cry Out" by Rev. Lauren Wright Pittman, Digital painting with photo collage. Inspired by Luke 19:28-40. © a sanctified art | sanctifiedart.org