Crying Out: Celebrating Negro Spirituals
By Kent French
November 3, 2022 - 6:50am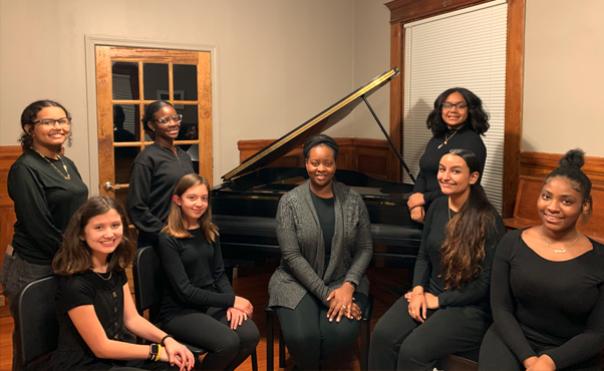 REMINDER: Daylight Savings ends this Sunday, set clocks back one hour.
This autumn, our worship follows our Church School curriculum, Seeking God Together. We are learning in worship alongside the youngest members of our community.
One year ago, our Music Minister Susan launched the Negro Spirituals Royalties Project, an ingenious and faithful way of acknowledging and making amends for the gifts of those who created the rich treasure of spirituals, those songs that inspire religious life throughout this country and the world. Since then, WGBH, NPR, NBC, Newsweek, Mr. GBOS, Al Sharpton, our three denominations and many other congregations have picked up on this beautiful idea.
The formula is simple: when we sing Negro spirituals in worship, we give the equivalent of our morning offering to benefit a Black-owned and run organization, as a way of paying the royalties on these songs in memory of their creators. Our Missions Giving Team also matches that amount. In our case, we support the Hamilton-Garrett Center for Music and Arts.
This Sunday, Hamilton-Garrett's Executive Director, Gerami Groover-Flores, will join us again in worship and bring their dynamic youth choir to share in the deep legacy of these beautiful sacred songs.
At the same time, our Church School will explore what it means to be able to cry out to God in our sadness, hurt or pain, looking to Psalm 130:
Out of the depths I cry to you, O Lord.
     Lord, hear my voice!
Let your ears be attentive
    to the voice of my supplications!
in worship, we will remember how spirituals have been a creative and faithful way of crying out to God, sometimes out of the depths of intense pain, trauma, suffering and unspeakable injustice. We will also remember how they have been cries of hope despite the despair of the times, echoing the words of the psalmist:
I wait for the Lord; my soul waits,
    and in God's word I hope;
 my soul waits for the Lord
    more than those who watch for the morning.
Join us as we celebrate this beautiful music and our ongoing relationship with these faithful partners.
In faith,
Kent
Autumn Worship Series
November 6  Crying Out, All Saints (Psalm 130; Book of Job)
Guest Speaker: Gerami Groover-Flores, Executive Director
Hamilton-Garrett Center for Arts & Music
November 13  Confessing (Psalm 21:1-8), followed by All-Parish Meeting
November 20  Celebrating  (Psalm 11, 150)
 
Advent: Generation to Generation
Advent 1: November 27, There's room for every story (Matthew 1:1-17, Isaiah 2:1-5)
Advent 2: December 4, God Meets Us in Our Fear (Luke 1:26-38, Isaiah 11:1-10)
Advent 3: December 11, We Can Choose a Better Way (Matthew 1:18-25, Isaiah 35:1-10)
Advent 4: December 18, We See God in Each Other (Luke 1:39-45; 56-58, Luke 1:46-55)
Christmas Day, Zoom Worship and Coffee Hour, 11am
If you'd like to read or listen to previous sermons, or subscribe to our podcast, please click here.
If you'd like to watch previous worship services, please visit our YouTube page.
Image credit: Hamilton-Garrett Music and Arts