Discerning our Spiritual Gifts
By Jaz Buchanan
March 5, 2020 - 10:53am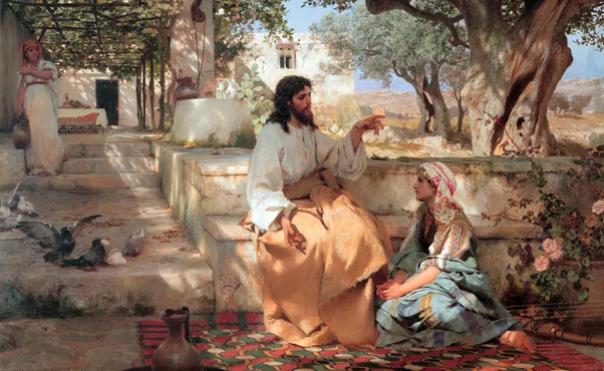 As Jesus traveled, he entered a certain village, where a woman named Martha welcomed him into her home. Martha spent the afternoon cooking and cleaning for Jesus so that he may eat a delicious, nourishing meal. Martha's sister, Mary, however, sat at Jesus's feet and listened to him instead of helping Martha. Filled with resentment, Martha marched over to Jesus and Mary and said to Jesus, "Do you not care that my sister has left me to do all the work by myself? Tell her to help me." Jesus looked over at Martha and said, "Martha, Martha, you are worried and distracted by many things. There is need of only one thing. Mary has chosen the better part, which will not be taken away from her."
As we listen to this story together on Sunday, I challenge us to think about all the many ways we are like Martha—here at United Parish, at home, at work, with friends…
As I reflect on this story, I am not convinced that Jesus is telling us all to never be like Martha. However, I do think Jesus is calling us to discern a balance between Mary and Martha because the truth is we need both Mary and Martha, just like we need to inhale as well as to exhale. How do we strike that balance? Especially when we live in such a busy, noisy world? I know that for me, there are days when a busy life feels inevitable—there is nothing that I can do about it except to just try to get through the day.
I do not have the answers, but I do believe that Jesus is opening the door to many possibilities to what a balance between Mary and Martha could look like… I really look forward to seeing you all on Sunday!
With love,
Jaz
To read or hear previous sermons or to subscribe to our podcast, please click here.
To learn more about our Opportunities during Lent, please click here.
Image credit: Christ With Martha and Maria, by Henryk Siemiradzki, 1886