Dom Helder Camara, Co-Worker in God's Service
By Kent French
April 12, 2018 - 9:16am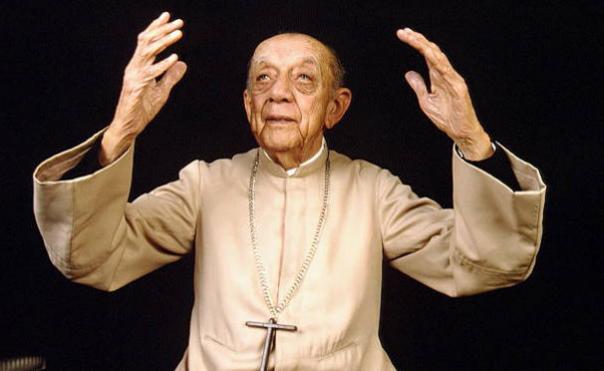 Sometime in college, I first heard the phrase, "When I give food to the poor, they call me a saint. When I ask why the poor have no food, they call me a communist." It has since become a favorite trope of progressives and social justice-oriented Christians, of people who want and need to make the distinction between doing acts of charity and actually challenging the systems that keep inequality and injustice in place.
The man who said it was a small-framed, deeply spiritual powerhouse, a Roman Catholic archbishop from the poor, northern part of Brazil, Dom Helder Camara.
Dom Helder was one of hundreds of Roman Catholic clerics in the mid-20th century who caught the fire of liberation theology and took seriously the idea that God and Jesus Christ have a "preferential option for the poor." Amid brutal and oppressive dictatorships and a religious establishment drunk on its own power, they spoke up and acted forcefully against injustice and malicious treatment of the poor, powerless and dispossessed. Their ministry often cost them professionally, even cost them their lives.
The current Pope, originally Jorge Mario Bergoglio, received his professional formation in this kind of environment. What does the fruit of 20th century liberation theology mean for us today?
On Sunday, we continue our theme of exploring some notable "Co-Workers in God's service" (1 Corinthians 3:9), and delve into the life of Dom Helder. How did he understand his Christian faith? What motivated him? How did he act on it? What did it cost him? And how are you and I called, here and now, to walk the Way that he traveled? We will also sing and hear some beautiful music from Latin America. I look forward to being back with you again.
Image credit: Getty Images, photo by Micheline Pelletier Decaux, February 28, 1994.