Elements of Worship: Prayers of the People
By Amy Norton
October 12, 2017 - 12:03pm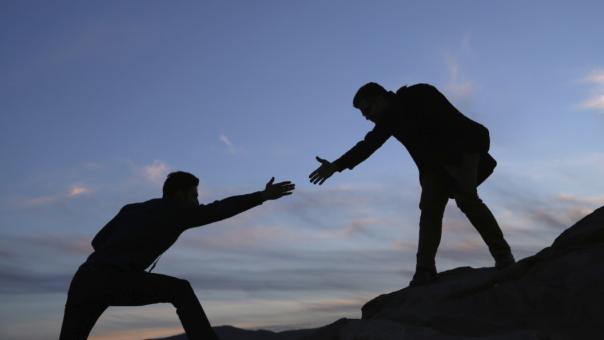 There's a great little book published by the UCC writers' group, called A Book of (Un)common Prayers: Extraordinary Prayers for Ordinary Occasions. It's one of my favorites. I love it because it covers such occasions as "When I'm Stuck in Traffic," "When I Have Dreams I am Fred Astaire," "Thanksgiving for Sex," and "When I Play the Lottery" (included with the note, "if this prayer works, see page 42 – 'When I'm Tempted Not to Give What I Ought to in the Church Offering'").
It reminds us that there is nothing too big or small, too embarrassing or too normal to pray about, and that almost anything can be a prayer. This week's theme is the Prayers of the People, that time where we offer up our joys and our concerns, praying for ourselves and for one another, individually and collectively.
In the sermon this week, we'll be exploring a little bit about what it means to offer intercessory prayer, and how our prayers of thanksgiving 'after the fact' are just as important to lift up as our prayers of concern, as we are reminded in the Scripture reading, Philippians 4:4-9.
We'll also be exploring together why we're sometimes a lot more comfortable asking God for help, whether directly or via inviting the intercessory prayer of others, than we are asking each other for help. Have you ever noticed that? In private moments by myself I find it so easy to ask God for the courage to get through a difficult time; I'm even comfortable lifting up a prayer in the Prayers of the People. But turning to my friend and directly asking for help? Somehow, that's a lot harder to do! I want us to really think about what it means to ask for help, what's going on relationally in moments when we allow ourselves to be vulnerable in that particular way.
Maybe we can get to a place where we see asking for help as its own spiritual practice- a way of practicing acknowledging our vulnerability and trusting in the community that God calls us to be. Come join us for Worship this Sunday at 11am in the Sanctuary, and we'll learn and grow together (with each other's help, of course!)
Peace,
Amy