Elements of Worship: The Offering
By Kent French
October 26, 2017 - 7:26am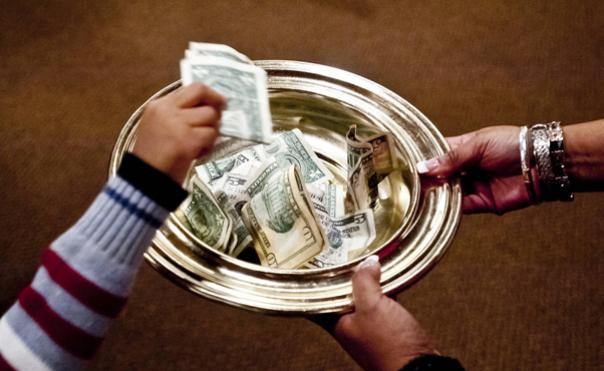 Each Sunday, you and I make a theological statement together. We sing the words:
Praise God from whom all blessings flow;
Praise God, all creatures here below; Alleluia, Alleluia!
Praise God the source of all our gifts! Praise Jesus Christ, whose power uplifts!
Praise the Spirit, Holy Spirit! Alleluia! Alleluia! Alleluia!
This is an adaptation on the traditional doxology (word of praise) which Christians have sung since 1695:
Praise God from whom all blessings flow;
Praise him, all creatures here below;
Praise him above, ye heavenly host:
Praise Father, Son, and Holy Ghost.
I imagine that a lot of us, if we sing the doxology, do it by rote. We may not dig too much into what the words mean. We sing it as the offering comes forward to the communion table, after the ushers have collected whatever we have given, as the choir's descant Alleluias soar over us.
We are, however, making a theological statement, indicating how and where we perceive God and asserting at the outset that everything we have comes from God. "All blessings flow" from God: the gifts we receive, the gifts we share, the gifts we give in church. None of these orginated with us.
This is a radical claim in a capitalist culture, in a society where everything is increasingly commodified, in a nation that celebrates the mythology of the self-made person. And if we really try it on as a worldview lens for our lives, it shifts everything about how we view money, our assets, and our resources.
On Sunday, we will continue our series on exploring each facet of worship by focusing on the meaning of our offering. We will dip into Paul's second letter to the church at Corinth (2 Corinthians 9:6-15), hear the choir sing "All Good Gifts" from Godspell, and sing "God Whose Giving Knows No Ending."
I love the offering, because it's an outward manifestation of how we are all in this together. I look forward to gathering with you again this Sunday.
Peace,
Kent