Elements of Worship: The Sermon
By Amy Norton
October 5, 2017 - 11:05am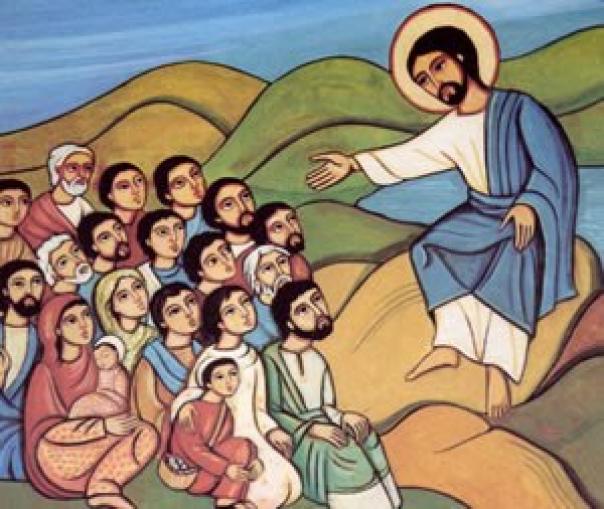 Has anyone ever wondered how a sermon comes into being? Or what makes a sermon such a unique genre? How might Jesus have gone about preparing his "Sermon on the Mount" (or "Sermon on the Plain", if you prefer the version in Luke)? Writing a sermon felt so daunting to me when I first started seminary, I had no idea where to begin. Do I start with an idea? Do I start with a text? Do I outline or freewrite? Do I write every word or just use bullet points? How do I know where to end it? How do I know where to begin it?!
What I learned was that there are many ways to write a sermon, many forms a sermon can take, and many purposes a sermon can serve. What's common to all of them, however, is that they're all written in, and for, a specific context. I learned that 'Know your audience' is advice appropriate for comedians, politicians, and preachers alike. One of the most important components of composing a sermon is to know where your audience is, both in life and in faith.
This week our scripture reading contains excerpts from a sermon Jesus gave – we see how he speaks to his 'congregation's' pain, their hopes, the ways they need to be challenged and the ways he wants to help them grow. Jesus knew his audience, and Jesus knows us. If we believe that the sacred stories in the Bible contain infinite meaning, the job of the preacher is to help interpret that meaning for the context of their audience, or as preaching 'genius' Fred Craddock put it, to "make present and appropriate the revelation of God."
This Sunday we'll be exploring more deeply how preachers work in relation with their audience to craft a sermon. We'll take some time to reflect on our own current 'context' and dive into the Sermon on the Mount as if it were preached just for us, seeing what comforts, challenges, and encouragements we may find.
Peace,
Amy