Elements of Worship: The Word
By Kent French
September 29, 2017 - 9:07am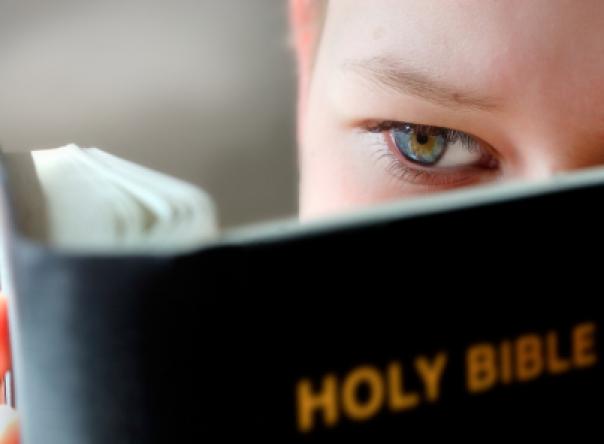 We continue our series, Elements of Worship, looking more closely at each part of our worship and what it means to us. This Sunday, we will look at the Word, our scriptures, and how they almost always form the foundation, the bedrock for our worship.
Why scripture?
I am going to start the sermon by asking you about the Wesleyan quadrilateral (you can start doing your homework now). It sounds like a big, intimidating theologcal phrase. The founder of Methodism, John Wesley, devised it as a way to help people shape their faith. It begins with scripture as a guide to faith, informed also by the tradition, experience and reason.
Many of us may have grown up with this idea that the Bible is one big book, unified and of one seamless thread. In fact, it is an anthology of 66 different texts, written in different genres, from different times and authors with different theologies. Sometimes the texts seem in conflict with one another. Sometimes they are harmonious. Sometimes they seem clear and straightforward, even with the layers of thousands of years and several translations after they were written. Often they are confusing or abstruse, causing many of us to avoid diving into the text altogether.
Since the year 325, however, this collection has been our holy text, the one we turn to again and again to try to figure out what this challenge of the Christian faith is all about.
My hope in worship is that we find a way to open up the pages of our holy book and walk around in them. To meet people knit together much like ourselves, who during their short sojourn on this Earth have also tried to make sense of themselves, their lives, their relationships, and the bigger picture. People who tried to understand if and how God exists and why it mattered to them, how any knowledge of God and expression of faith could inform their lives and behavior.
On Sunday, we will ground ourselves in Psalm 119:105-112, sing some Amy Grant (yes, that's right!), and hear some unstinting words from the Second Letter from Paul to Timothy (3:1-16). It's a strongly worded text, which ends with the assertion that "All scripture is inspired by God and is useful for teaching, for reproof, for correction, and for training in righteousness, so that everyone who belongs to God may be proficient, equipped for every good work." You and I are going to test once again whether this is true.
It is also World Communion Sunday and we will celebrate once again with a variety of breads from various traditions, saying the Lord's Prayer in multiple languages, and remembering how celebrating this meal unites us across cultures, langagues and time zones.
After worship, we will have our Ministry Opportunity Fair during Coffee Hour, in which you can learn more about all the ways we seek to serve God and our neighbor at United Parish -- and how you might feel a nudge to get involved.
I am grateful for the vibrant ways God is living and breathing among us at United Parish. Once again, it promises to be vibrant, Spirit-filled Sunday.