By Peter Ilgenfritz
March 2, 2022 - 7:08pm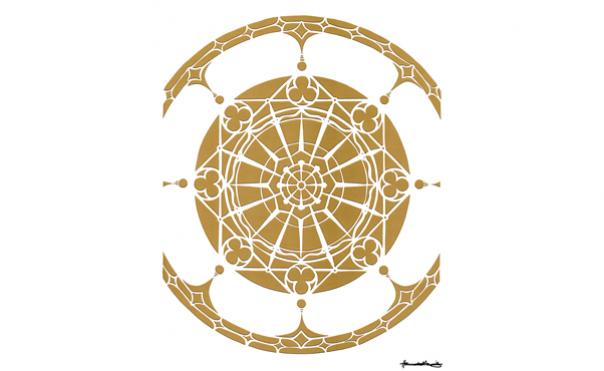 It's been such a gift to be here with you the last two weeks. Thank you for your warm welcome. I look forward to our next three months of ministry together.
As we begin this brief breath of time together, I'm curious, What's our opportunity? What might this time open for you and United Parish? How might it be its own gift and grace of a "sabbath time?"
It's a gift that we begin our time together with the season of Lent which is an opportunity to look anew at all we are doing in our lives, wonder on what is most important, and how to turn our attention here.
This Sunday is the First Sunday of Lent, and we'll wonder on the familiar story that begins Lent every year. After Jesus' baptism, he went into the desert for forty days, a time of fasting and temptation, a vigil which clarified and refined his call and commitments. (Luke 14:1-13)
A desert is an easy place to see all we do not have, and it can also be a powerful place to consider all that we do.
This year in our Worship Series for Lent, "Full to the Brim" we are invited to discern where the gifts are, and what the joy that this time, right now, invites us to turn to.
What a gift to have this invitation at a time when many of us are "full to the brim" with so many challenges, worries, anxieties, fears in the particularity of our own lives and in our life together as community and church — from COVID to climate change, racial hate and murder to political division and derision, and now, as if we did not have enough to bear, the invasion of Ukraine and the terror and threat of a spiraling war.
It's an easy and understandable time to be exhausted, worn out, weary and worn. But perhaps in our not having the energy or stamina these days that we once imagined we did, something else becomes possible. Perhaps in our exhaustion, just the right time to turn not to another litany of woe of all that is not ours and has been taken from us, but to look out and see all the gifts that are here and the joy that beckons.
At the end of his 40 days in the desert, Jesus returns a changed man. He's found his voice, he's clear in his call, he begins his ministry. Perhaps the wild hope for all of us in this breath of time together, is that we too might be changed – to find our voices and clarify our call, to reach out to one another and tack to Joy.
I look forward to seeing you on Sunday at 11am in the Sanctuary and on YouTube. This week, we'll be celebrating the baptism of one of our youngest members. We'll be moving our communion service to Sunday, March 13.
- Peter
Sabbatical Pastor
617-277-6860 x1
Opportunities in Lent
Spiritual Practices Workshop: Living into Lent  — Sunday, March 6 from 4-6pm on Zoom
Adam Sutton will facilitate an intimate gathering, aimed at helping you carve out some healing space for grace throughout Lent and beyond. "Come as you are" to explore together the joys, brokenness, gifts, and doubts we bring to this Lenten season, a time for emptying and refilling our cup. Find the Zoom link in the weekly newsletter. Contact adultdeepening@upbrookline.org.
Lenten Study: Full to the Brim — Tuesdays, March 8-29 from 7:30-8:30pm on Zoom
During Lent, join us for a small group study to reflect on the themes of God's abundant and expansive grace, drawing from the Full to the Brim Lenten resources. We will engage Jesus' parables and promises of God's lavish love and grace, through scripture, poetry, visual art and music. Find the Zoom link in the weekly newsletter. Contact adultdeepening@upbrookline.org.   
Lenten Dinner Church — Thursdays, March 10-April 7 from 6:30-7:15pm on Zoom
We invite you to join us on Thursday evenings from March 10 through April 7 from 6:30-7:15pm for Lenten midweek worship on Zoom. Prepare your own meal at home and sit down with us for a worship service of prayer, contemplation and song. Dinner Church is a postmodern return to an ancient worship model, just like what the early Christians did in their own homes. Find the Zoom link in the weekly newsletter. Contact Thomas Mitchell at seminarian@upbrookline.org.
Prayer Partners for Lent
Please email adultdeepening@upbrookline.org as soon as possible if you would like a Prayer Partner for Lent. We'll pair you up with someone, or you can choose a partner you already know, and then you can make a plan with your Prayer Partner to connect at least 15 minutes each week of Lent by phone or in person. The Adult Deepening team will also provide Prayer Partners with a brief guide for ways you might get to know each other, and ways to try praying together or individually on behalf of the other.
If you'd like to read or listen to previous sermons, or subscribe to our podcast, please click here.
If you'd like to watch previous worship services, please visit our YouTube page.
Image credit: "Temptations" by Hannah Garrity. Inspired by Luke 4:1-13. Paper lace. ©A Sanctified Art | sanctifiedart.org