Exploring our Faith: Who is God?
By Kent French
March 14, 2019 - 10:02am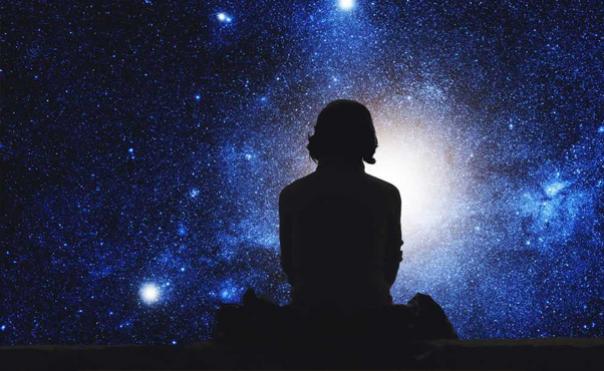 Do you ever question if God even exists? Or are you rock-solid sure about the existence of God? Are you somewhere in between? 
Do you ever have God moments -- those times when you have a sense of God or something God-like breaking through and touching your heart, mind and soul? Something like the re-awakening of nature each Spring, the first breaths of a newborn, holding the hand of a dying loved one, looking out at some immense natural beauty in the world?
Do you think of God as a person? An energy? An all-pervading element like oxygen? 
Or do you think of God like a mean old man, an abusive parent, a distant despot, something or someone unreachable, as far away as a distant star?
If ANY of these questions resonate with you, you are in good company.
We are continuing our Lenten exploration of our faith, discovering what it means for each of us personally and how we express it individually and collectively. You can read more about this exploration and other Lenten opportunities here.
Last Sunday, we asked the question, "What is Faith?" Honestly, my sermon was not as coherent as I would have liked, but you can get a sense of the exploration by listening here. You can see the take-home questions we offered in worship.
This week we will continue the exploration with the pervasive question: Who is God? We will look to the reassuring words of Psalm 46, the creation story of Genesis 1, and the story of Moses encountering God in the burning bush (Hebrews 3:1-14). We will also welcome and recognize the Boy and Girl Scouts in our midst.
I look forward to continuing this exploration with you.
In faith,
Kent
What is Faith? Take-home questions from March 10, 2019, First Sunday in Lent
 Now faith is confidence in what we hope for and assurance about what we do not see.
Hebrews 11:1
Your faith background
What does the word "faith" mean to you?
Who first taught you about faith? What did they teach you?
Was it a net positive or negative effect on you? Why?
What about that understanding of faith have you kept? Let go of? Why?
Reflection on our anchor verse above, Hebrew 11:1
How does the working definition of faith in Hebrews 11:1 (confidence in our hopes and assurance of things unseen) land with you?
What does it mean to have this kind of faith?
Have there been times in your life when you have had to keep confidence in your hopes and assurance in things that were not yet visible?
Four aspects of faith (from Marcus Borg, The Heart of Christianity, 2004)
Belief (assensus)
What are some of your core beliefs? (e.g., there is a God, Jesus was both human and divine, the world is round, people are essentially good)
Loyalty (fidelitas)
Where do you place your loyalty? (e.g., God, your family, the nation, Love)
Which of these things is most sustaining over time? Why?
Trust (fiducia)
In what do you place your ultimate trust? (e.g., medical science, human kindness, God)
Why?
Worldview (visio)
What are some things that shape your worldview? (e.g., your faith community, your class, race, education, understanding of how the universe is structured, your ideas about humanity)
Your faith expression
Our confirmation classes write statements of faith that they then share with us in worship.
Why would you choose to make an expression of your faith at this moment in your life?
How could it be useful?
Would you want it to be in words, music, visual art or something else?
What are some things from this questionnaire that you would include in it?
Click here for the Lenten study archives.
Click here to listen to last week's sermon.