By Kent French
June 29, 2017 - 10:02am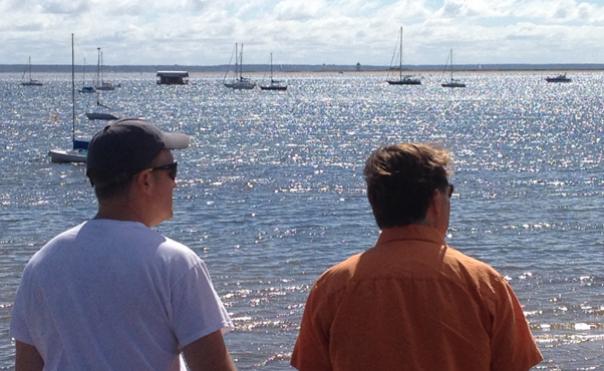 Whenever I plan a wedding ceremony with a couple, I always assure them that something will not go as planned. The more planning that goes into the ceremony and reception, the more I emphasize this. The flower girl will have a last-minute meltdown, the best man will forget the rings, someone will flub their vows, an embarrassing relative will get drunk and start groping the groom.
Stuff will happen. And I often say, most likely it will be the unplanned things that end up being the most memorable.
The same thing happens when you travel. You expect to be awed by the cathedral, but the crowds are overwhelming. You expect to have a blissful week at the beach, but it's the season for some unforeseen biting bug and it rains constantly. You can't wait to get out into the countryside, but the plane is late and you miss your train.
As my older, adventurous sister told me years ago, "If you can't deal with disappointments, don't travel."
The question is, when our expectations don't get met, what do we do?
Moses and the Israelites had some expectations about the Promised Land. They thought it would be everything they hoped for. They thought they might get there sooner. They thought God and Moses would be gentle with them.
On Sunday, one of the thoughtful theological PhD students in our midst will break open a passage of the Exodus story (chapter 33) and talk about what it means to persevere in faith, even when your expectations don't get met. 
As you and I travel this journey of the Christian faith, we are bound to build some expectations: that the church community will always be there for us, that every worship service will inspire and sustain us, that we will cultivate enough spiritual equanimity to endure trying times, that if we pray hard enough everything will be OK. But anyone who has been around long enough knows that there are disappointments and failed expectations along any journey. And the question remains, what will we do when that happens? Will we hang in there? And why would we?
Come to worship at 10am on Sunday in Willett Hall and we will explore this together.  And we will welcome our new Acting Associate Pastor, Amy Norton, to lead worship with us!
In faith,
Kent French
Senior Pastor