By Kent French
October 15, 2020 - 9:40am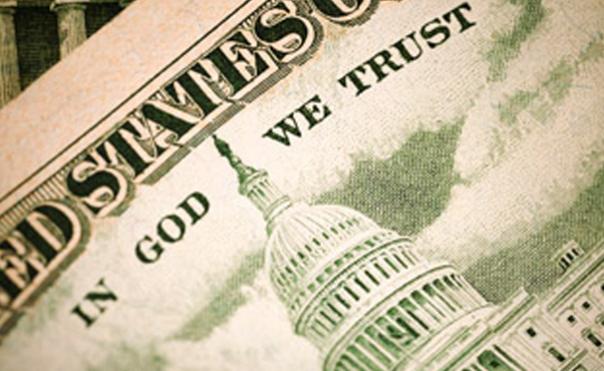 On Sunday, we follow again the arguments and controversies that Jesus willingly embroils himself in during his last week of Earthly life.
This Sunday's passage (Matthew 15-22) gives us Jesus' famous comeback to the goading Pharisees: "Render therefore unto Caesar the things which are Caesar's; and unto God the things that are God's" (verse 21, King James version). 
I grew up hearing this verse interpreted as some kind of spiritual separation between faith and political or governmental affairs. Later, when I began in ministry, I was occasionally asked by wealthy, older men how I felt about politics in the pulpit, with a clear indication that they thought politics should stay out of the pulpit. They clearly didn't want faith to interfere with their own political and financial prejudices. Any Christian in this country (conservative, progressive or in between) who thinks that faith and politics should be separate probably hasn't read much of the Bible and has adopted a highly filtered understanding of American history.
This passage isn't really about taxes or separating faith and politics. It's actually about ultimate trust and loyalty. To whom do you give it? To God or to the state? Or somewhere else?

A lot of us are worried about what's going to happen in the weeks and months ahead around our national election. Both sides are predicting the ruin of the country if they don't win. Foreign influencers are playing us in insidious ways. If your ultimate trust and loyalty is in the American republic, it's high time to be worried. But if your loyalty is with God, then it's possible to realign your thinking, and put the worries into some kind of perspective. It's also possible to realign your commitments to work actively for God's kin-dom here in America, as it is in heaven.
On Sunday, we'll delve into this hard stuff together. I look forward to seeing you on Zoom!
In faith,
Kent
I heartily invite you to join us in some other ways to connect during the week (all Zoom info in the weekly email)
Church School Classes at 9:45am on Zoom (check emails for links) - register here if you haven't already!
Adult Drop-In Bible Study, Sundays from 10:00-10:45am on Zoom -- reflect with others on the scripture passage for worship. Learn more.
Sunday Coffee Hour: on Zoom, around 12:00/12:15pm, after worship
Tuesday Evening Prayers: 8:45-9:00pm, 15 minutes of peace via Zoom. Learn more.
Thursday Morning Meditation: 8:00-8:30am on Zoom. Details here.
Thursday Evening worship in Memorial Park: *NEW TIME* 6:00-6:30pm. Learn more.
Sanctuary Prayer Times: by appointment only. Monday through Friday 8:00am to 3:30pm, and Monday and Wednesday evenings. Please schedule a week in advance by contacting the Church Office at office@upbrookline.org or 617-277-6860. 
If you'd like to watch, read or listen to previous sermons, click here.
To watch previous worship services, visit our YouTube page.
Image credit: SoundMindInvesting.com