By Amy Norton
July 26, 2017 - 2:20pm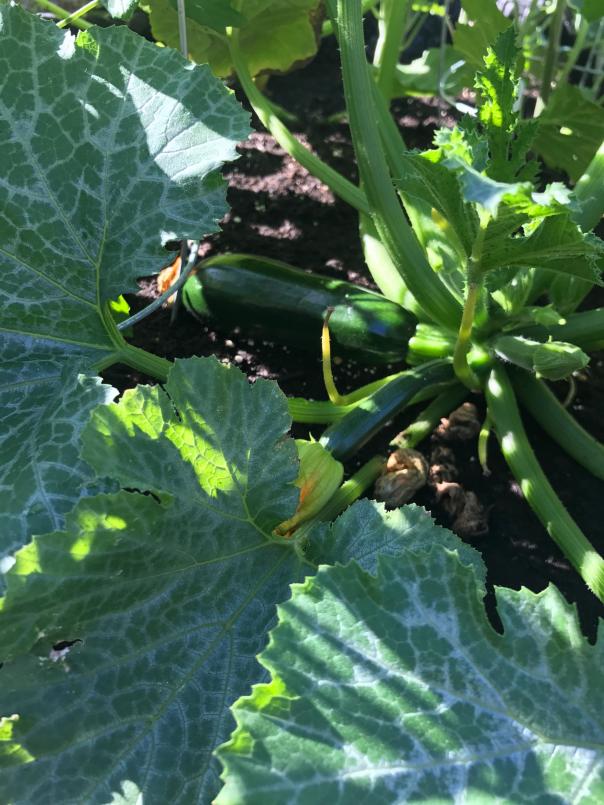 My mother has the greenest thumb of anyone I've ever known. She has nursed many of my (seemingly) dead plants back to health, and delights in planning and tending her backyard garden. I was not blessed with my mother's talent for gardening, however I can lay claim to at least a pale green thumb; as evidenced by the fact that I've managed to keep some of my house plants alive for the last four years and counting.
This year, I decided to try and grow vegetables. "Growing your own food is like printing your own money," I've heard. I've harvested a few veggies by this point in the summer and I'm pretty proud of myself. But I can't take all the credit- my vegetable garden was blessed with my mother's green thumb; she drove up to Somerville, fertilizer in hand, and helped me dig my garden, transplant the young plants, and reminded me to water them even if the weather forecasted rain.
This garden gave me more than just food, I realize as I reflected this morning. It gave me a chance to learn from my mother's wisdom, to share a special time with her and honor the gifts that she has. It gave me a way to deepen our relationship by creating something together, by practicing humility, curiosity, and joy. Now every time I harvest a vegetable from my garden I call my mom and tell her about it, and she's just as excited about the fifth zucchini (seriously, those things grow like weeds!) as she was about the first.
The psalmist in our Scripture reading for Sunday touches upon the ways that nature provides more than just a sense of awe at God's creation; it offers knowledge of God's love, and an opportunity to grow closer to God by tending creation with God. There's something special about nature and how it helps us turn our faces toward our Creator.
I'll be digging deeper into these themes on Sunday, so come at 10am for Worship in Willett Hall and we'll learn and grow together.
Peace,
Amy