First Sunday in Lent - Welcoming Temple Shir Tikva
By Kent French
March 2, 2017 - 5:44pm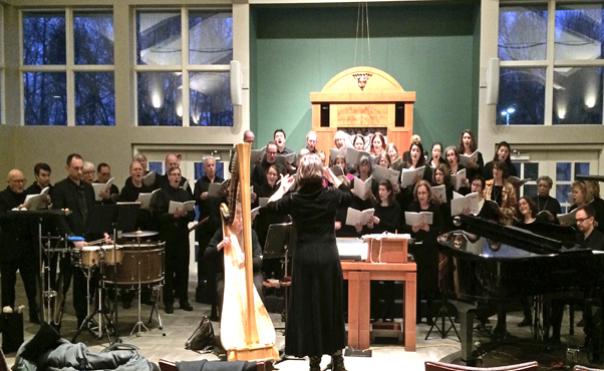 On this First Sunday in Lent, we will welcome once again our friends from Temple Shir Tikva in Wayland and join them Friday night in shabbat services at 6:15pm. We continue to be grateful for this collaboration, centered in shared music and our Minister of Music Susan DeSelm's long association with both congregations.
Stop Hunger Now!
After worship, we will join Shir Tikva in their annual service project. We will gather in Willett Hall, share a meal and then prepare up to 10,000 meals for people in need all around the world. Under the guidance of an amazing organization, Rise Against Hunger, we will package highly nutritious dehydrated meals of "rice, soy, vegetables and 23 essential vitamins and minerals," for only 29¢ a meal. We provide the money for the food and free volunteer labor. The organization helps us set up the assembly line, guides us, takes the meals and then tracks their shipment and keeps us informed about where they go. This is a great intergenerational opportunity to work alongside our friends and serve our neighbors in the larger world. To find out more about how to be involved, click here.
Worship
In worship, we will consider the opening Sunday text for Lent, Jesus being tempted in the wilderness (Matthew 4:1-11). Perhaps you have questions about ways temptation enters your life. I'm intrigued how Jesus manages to stay centered in his identity, not swayed by ego-seduction, keeping centered in God. What does this say to us as we begin our Lenten season together?
Our combined choirs will lead us with spirituals, Jewish chants, and Brahms. It promises to be another invigorating Sunday. I look forward to seeing you in church.
In faith,
Kent French
Senior Pastor