By Amy Norton
February 20, 2020 - 9:07am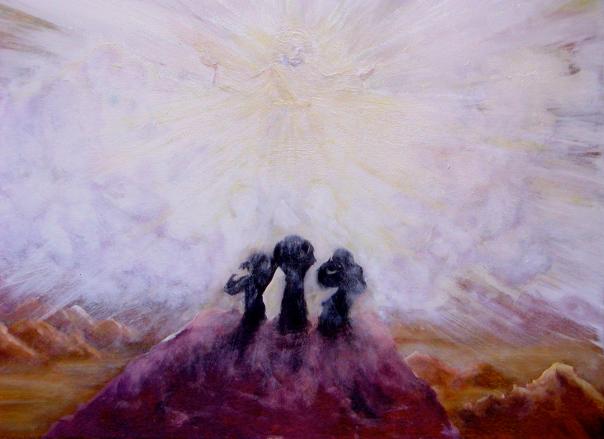 Dear United Parish Family,
On Presidents' Day, I went to see the movie Just Mercy. Without spoiling anything, there was a quote at the end that stuck with me: "Hope allows us to push forward, even when the truth is distorted by the people in power." It resonated with me for many reasons, one of which was that it seemed very fitting for this Sunday's scripture reading(s)!
From 2 Peter 1:16-21 (the Message translation):
We weren't, you know, just wishing on a star when we laid the facts out before you regarding the powerful return of our Master, Jesus Christ. We were there for the preview! We saw it with our own eyes: Jesus resplendent with light from God the Father as the voice of Majestic Glory spoke: "This is my Son, marked by my love, focus of all my delight." We were there on the holy mountain with him. We heard the voice out of heaven with our very own ears.

We couldn't be more sure of what we saw and heard—God's glory, God's voice. The prophetic Word was confirmed to us. You'll do well to keep focusing on it. It's the one light you have in a dark time as you wait for daybreak and the rising of the Morning Star in your hearts. The main thing to keep in mind here is that no prophecy of Scripture is a matter of private opinion. And why? Because it's not something concocted in the human heart. Prophecy resulted when the Holy Spirit prompted men and women to speak God's Word.
Peter goes on to say, 
But there were also lying prophets among the people then, just as there will be lying religious teachers among you. They'll smuggle in destructive divisions, pitting you against each other—biting the hand of the One who gave them a chance to have their lives back! They've put themselves on a fast downhill slide to destruction, but not before they recruit a crowd of mixed-up followers who can't tell right from wrong.

They give the way of truth a bad name. They're only out for themselves. They'll say anything, anything, that sounds good to exploit you.
It sure sounds like, at least according to Peter, the truth is getting distorted by the people in power, and he is pleading with Christians to keep pushing forward. What is the spiritual fuel that he calls upon to underpin their efforts? Hope! Hope in God's presence in the world, hope in the truth of Jesus' teachings, hope in the midst of chaos and tragedy and wilderness. Peter calls it "the one light you have in a dark time as you wait for daybreak and the rising of the Morning Star in your hearts". 
Where in our lives is the truth being distorted? Where are we being persuaded by lying prophets to lose hope, or to give it up entirely? How do we find hope? How do we follow the light? 
Join us for worship on Sunday where we'll worship, sing, pray, and hope together. 
In faith,
Amy 
P.S. Click here for previous weeks' sermons!