By Kent French
August 3, 2017 - 9:37am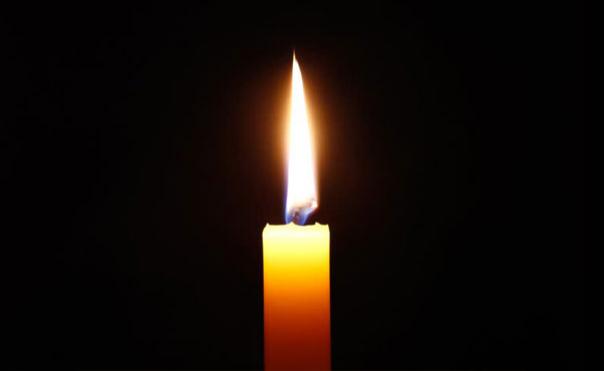 I spent some time around the caves in the Dead Sea region of Israel last week. It's dry and mind-numbingly hot there and definitely feels like the wilderness -- 106 degrees Fahrenheit during the day and 95 at night. It's hard to imagine how I would have fared if there hadn't been running water and a restaurant, not to mention air conditioning and a shaded swimming pool nearby. Although it's a little ways from where Elijah hid out in a cave as he fled the angry King Ahab and Queen Jezebel (1 Kings 19:11-13), I could easily imagine him there, feeling alone and at his wit's end, thirsty and desperate for some protection, some guidance, or just an end to it all.
You may remember that moment in the story where things change (verse 13). He's been trying to hear God in the fire, the earthquake, a mighty wind. But he only hears God in the "still, small voice." I'm often curious how you and I hear or don't hear "the still, small voice," how we trust it or don't trust it, whether we think it's our own intuition or the voice of God or some combination of both, whether we take time to really listen for it or just unintentionally get caught up in the noise and whirlwind of our lives, so that it never has a chance to break through to us.
In the Christian tradition, we have this notion of "call," that God actually calls us to particular tasks or life's work. Vocation comes from the Latin word for call "vocare." We explored the concept of vocation last summer in worship. We heard firsthand how some of us are called to be teachers, some of us parents, some of us doctors, some of us good friends, some of us gracious hosts, grandparents, EMTs. And some of us don't quite know yet.
On Sunday, we'll continue this summer's theme of "Living Our Faith," and hear from one of our young, life-long members, who has heard a call to ministry and is pursuing that call by going to divinity school this fall. She will reflect with us on how Psalm 23 played a role in that call and in her life. It's an inspiring, heart-warming, life-affirming story. One I know you will be grateful to hear.
Come on Sunday, and we'll blow on the embers of the "still, small voice" together. Who knows what we may hear?
In faith,
Kent