Fruits of the Spirit: Patience
By Amy Norton
March 18, 2021 - 10:45am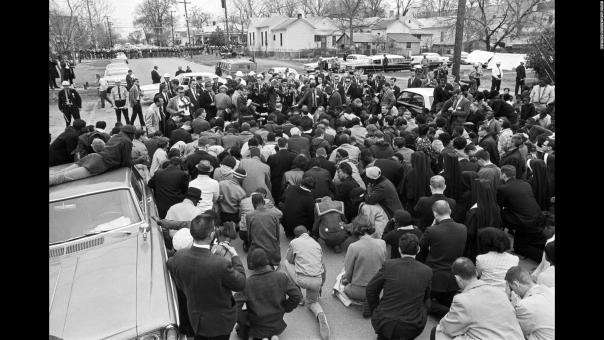 Beloved,
This week, we are continuing our exploration of "the fruits of the Spirit," (inspired by Galatians 5:22-23), looking at patience, as exemplified, albeit sometimes bafflingly, in Jesus's ministry, when he warns those he has healed or those who have witnessed his miracles not to tell anyone about what they experienced or saw. What is he waiting for? There's enough injustice, hurt, and suffering in the world, why would you keep his ministry a secret when people could be helped? Or at least given some hope? 
As we mark the 56th anniversary of the Voting Rights Act of 1965 and the civil rights marches from Selma, Alabama that led to the passage of this act, we will also take a look at how Rev. Dr. Martin Luther King, Jr. embodied this Fruit of the Spirit in his activism, and how we can move past letting our righteousness get in the way of our patience.
It's hard to do, when justice is on the line; we are blessed to have spiritual foreparents to show us how. 
Join us on Sunday at 11am on our YouTube channel to explore, worship, and learn together!
In faith,
Amy
We hope you will make time to join these Lenten activities:
Tuesday Lenten Dinner Church: 7:00-7:45pm on Zoom — February 23-March 23
During Lent, we invite you to join us on Tuesday evenings through March 23 at 7pm for Lenten midweek worship on Zoom. Prepare your own meal at home and sit down with us for a worship service of prayer, contemplation and song. Please prepare your communion elements at home as well – bread or crackers, and wine or juice. Dinner church is a postmodern return to an ancient worship model, just like what the early Christians did in their own homes. For more information, contact Seminarian Katharine Henry at seminarian@upbrookline.org.
Lenten Study: Fruits of the Spirit — February 21-March 28, Sundays and Mondays
Discussion groups will continue exploring each of the spiritual fruits brought up in Sunday's worship.
Monday evenings: 7:30-8:30pm on Zoom, Contact: Deb H. (adultdeepening@upbrookline.org)
Sunday afternoon: 20/30s Group at their regular time on Zoom, 12:45-2:15pm. Contact: Katharine Henry (seminarian@upbrookline.org)
Sunday morning: our regular Drop-In Bible Study on Zoom, 10:00-10:45am. No prep necessary. Contact: Deb W. (biblestudy@upbrookline.org)
Click here for the Lenten Study Archives.
Morning Midweek Meditation - Thursdays from 8:00-8:30am via Zoom
If you are looking for a calming, caring congregational connection in the middle of your chaotic week, join Adam S. on Thursday mornings on Zoom. We will hold space for some simple prayer sharing and will offer a relaxing and centering guided meditation that will leave you relaxed and renewed, ready to move into the rest of your week. Sign up by contacting Adam S. at adultdeepening@upbrookline.org or find the Zoom information in the weekly newsletter.
If you'd like to watch previous worship services, visit our YouTube page.
If you'd like to read, listen to or watch previous sermons, or subscribe to our podcast, click here.
Image credit: Bettmann Archive/getty images via cnn.com