Getting caught up into a Movement
By Kent French
January 31, 2019 - 9:54am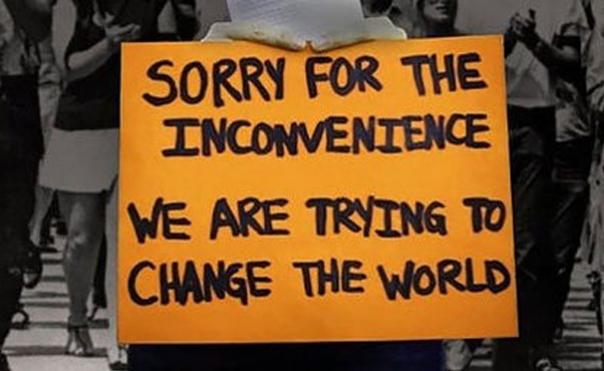 Right now, we are in the liturgical season of Epiphany. Not every church observes this as a season, but lately we have. It stretches from January 6, the day when we commemorate the arrival of the Magi, or wise ones from the East who bring their gifts of gold, frankincense and myrrh, and stretches until Ash Wednesday, which falls on March 6 this year.
Epiphany means revelation or insight. Throughout this season, the assigned Gospel readings (from the Revised Common Lectionary) tell us about how Jesus grew up and began practicing his ministry. They reveal to us what it means to practice this kind of faith. So far, we have heard about 12-year-old Jesus staying behind in the temple to learn from the scholars while his parents headed home (Luke 2:41-52, technically before Epiphany), his baptism (Luke 3:15-22), his first miracle of turning water into wine (John 2:1-11), and his first sermon in his hometown (Luke 4:14-30). 
One way to look at these Epiphany texts is to see all the ways Jesus is starting a movement. A social, spiritual movement of Love, a movement of honoring and enhancing God's benevolent work among us. What guidelines do they give us to continue that movement today?
This Sunday, we will hear about how he caught and encouraged a bunch of fish-less fisherman (Luke 5:1-11). After they have a night of catching nothing, Jesus encourages them to try again. They put down their nets again and bring in an amazing haul. Jesus then utters the famous catchphrase: "From now on, you will be catching people." And the fishermen left everything to follow him and serve as his disciples.
What does it mean to catch people into this movement? Why would we want to? Why would we not want to? What are our fears, inhibitions, hesitations about doing this? Are we clear on what this movement is about? On Sunday, we will dig into these questions together.
Special Sunday, February 10
Next Sunday, our children and youth will lead us in a special worship they have been creating which will explore their faith-filled take on current issues like immigrant and refugee experiences, food insecurity and hunger, diversity and identity. Their worship leadership is always heartwarming and inspiring. Please invite friends and neighbors to come and see how the youngest among us are encouraged to lead us here at United Parish.
If you want to hear last week's sermon on "Why Preach?" or subscribe to our sermon podcast, please click here.
Image credit: AHS Design Lab