By Jaz Buchanan
December 5, 2019 - 12:55pm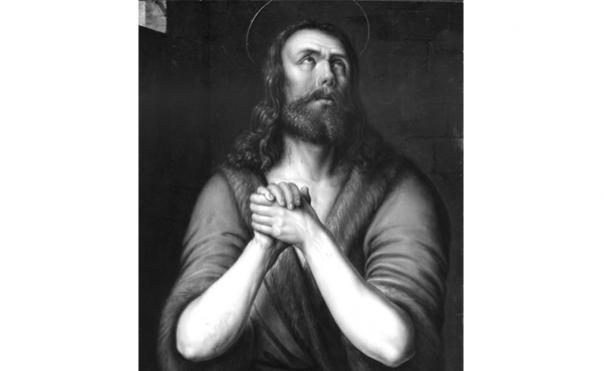 This Sunday will be the first time I preach at United Parish in Brookline! It has already been two months since I started my field education internship with you all and I already feel like I am a part of the church family. I am so grateful for all the opportunities you have given me.
Each week, our Pastors, Kent and Amy, share the Good News with us that we are all loved, forgiven and renewed in God's presence. Nothing can separate us from the love of God. Whether we want to believe it, need to believe it, believe it just a little bit or with our whole hearts, we say, Amen, together.
As I reflected on our scripture reading this week, Matthew 11:2-11, I thought about how there are some days when I believe the Good News with all of my being and there are some days when I just want to believe it. Today, John the Baptist is in prison and sends his disciples out to meet Jesus to ask him if he is the One or if they should wait for another. There is a sense of doubt of who Jesus is in his question, but there is also a feeling of flickering faith.
As Amy asked me, what does it mean to hold both doubt and faith? What does it mean to live our lives sometimes feeling a full heart of faith and sometimes scraping for any little bit of faith we can find?
Jesus's response to John the Baptist's question was a typical Jesus response and left me wondering and wandering… a suitable reaction for the season of Advent.
As we light the candle of love this Sunday, may the light deepen our understanding of faith and prepare our hearts for the birth of Christ that is to come.
See you Sunday!
With love,
Jaz
To read or hear previous sermons or to subscribe to our podcast, please click here.
Image credit: "Saint John the Baptist in the Prison" by Hans Hoffman, from the Museum of Fine Arts, Budapest