By Kent French
April 17, 2019 - 9:17am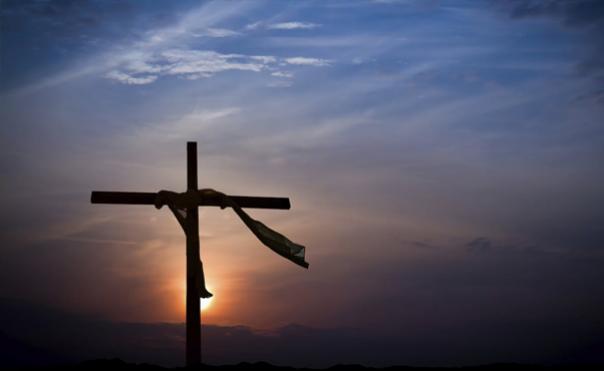 Throughout this Lent, we have been exploring what it means to express our faith. We have dug into the questions of: What is faith? Who is God? Who is Jesus? Who is the Holy Spirit? What is the church? What should our relationship be with the rest of the world? You can see some of the questions we've raised here.
We have done this in worship, with take-home questions, and in study groups. We have honored the fact that all of us have different faith trajectories, each one unique to our individual lives.
On Easter Sunday, we will share some of the faith expressions that people have come up with, snapshots of where we are currently. If you have one you want to share, you can email it to Deb Hall, before Friday. 
We are now in Holy Week, when we retell the old, familiar story that is central to our faith. It's always a roller-coaster week. Three days of it are hard stuff: heart-rendering, gruesome, heavy, horrific, devastating. And then it all turns glorious, sunshiny, radiant, hopeful, exuberant.
It's an important story for us to retell because it reminds us how the world works and how God works. It's human, in all sorts of bad ways. And God acts powerfully in it. We retell it because we know it still happens and we are called, despite our missteps along the way, to live out the God part of the story again and again.
I strongly encourage you to come for Maundy Thursday and/or Good Friday, both at 7pm, to come and taste the poignancy and heartache. To remember that the world has always been capable of sinister plots, of bad people in power, of betrayal and denial, of trying to snuff out goodness in the world, of trying to deny the benevolence of God. We try our best to make these tragic, solemn days as meaningful as possible, following the stories of the original passion week — washing one another's hands or feet, sharing the meal in groups of 12, reflecting on Jesus' seven last words in images from today's current events. We leave these services in silence. It's not easy, but it's deeply stirring.
And then, I invite you to come for Sunday morning's resurrection reminder and wake-up call. Bring someone you know who needs some Good News, some resurrection in their life. Come for the breakfast potluck, starting at 9am. Come for the trombone quartet. Come for great music. Come for reflecting again on the Easter morning stories (Matthew 28:1-15, Mark 16:1-20, Luke 24:1-12, John 20:1-18). There is so much spiritual joy alive in our community. Come and drink fully at this well.
Easter recognizes that there is plenty of pain in the world. And despite it all, we will sing Alleluia (praise ye the Lord) once again. We will remember that Life triumphs over Death, Love over Hate, community and compassion over brute force and violence. We will remember this and we will pledge together to make that triumph a reality wherever we go.
Maundy Thursday, Thursday, April 18, Chapel and Sanctuary
6:30pm - Foot and Hand Washing Ritual (Chapel)
7pm - Worship and Communion served in groups of 12 (Sanctuary), with choir participation
Good Friday, Friday, April 19, Sanctuary
7pm - Tenebrae Worship on the seven last words of Christ, with poetry and reflections in photographic images of today's current events, with choir and instrumentalists.
Holy Saturday, April 20
10am-12pm — Easter Egg Hunt, Griggs Park, Brookline
Rain location: the Sanctuary at United Parish
Easter Sunday, April 21, Sanctuary
9am Easter Potluck Drop-in Breakfast (Parlor) — bring food to share if you can
10:40am Prelude Music (Sanctuary)
11am Festival Worship with Brass Quartet (Sanctuary)
12:15pm Coffee Hour (Parlor)
If you'd like to hear the sermon from last week, or subscribe to our podcast, please click here.
----
Expressing Your Faith Take-home questions
April 14, 2019, Palm Sunday
United Parish in Brookline
For the past five weeks of Lent, we have been exploring aspects of our faith in worship, study groups and with take-home questions. We offer the questions below as a recap our five-week exploration and offer guidelines for how you may want to structure your own faith expression.
For Easter Sunday, we invite all members and friends of our community to try your hand at writing, drawing, painting or singing your own individual expression of your faith.
What does "faith" mean to you?
Who and/or what is God to you?
Who is Jesus to you?
Who is the Holy Spirit to you?
What does the Church mean to you?
How does it help you in exploring and expressing your faith?
How does your faith compel you to be in relationship with the rest of the world?
We invite you to reflect on these questions above, as well as others you may have, and gather them into your own individual expression of faith.
We welcome hearing from you, if you are willing to share them with the pastors for Sunday's worship -- either to display in worship, to incorporate into the sermon, whether fully attributed or anonymous, or just to let us know.  If it is something you would like to display, please send it to office@upbrookline.org
     by the end of Maundy Thursday, April 18.
    kent@upbrookline.org & amy@upbrookline.org
Check out the archives from this year's Lenten study here.
Image credit: wnccumc.org