By Peter Ilgenfritz
April 13, 2022 - 9:24am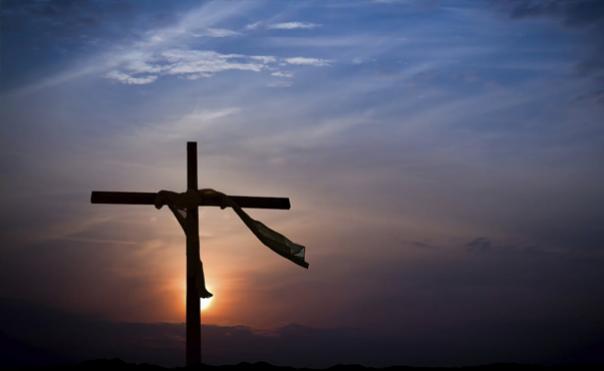 Each year we return to the story of betrayal, desertion, suffering and death. And every year we come to the story with our own present and particular experiences of these realities in our own lives. Sometimes, perhaps in the remembering of the story, there's a feeling of joining, an understanding of how it is with us. Sometimes, perhaps, a reminder of how unjust life can be.
And each year we return on Easter Sunday to the story of an unexpected and different rising to life where we'd assumed none was possible. A story, that some years perhaps, seems an "idle tale" in the present and overwhelming realities of life as it is. And sometimes, perhaps, comes as a life-saving interruption that opens and quiets us into a wider seeing.
How do you come to Holy Week and Easter this year?
It's been three years since 2019, the last time you and so many other congregations gathered in person to celebrate Holy Week. What will it be like to be here in person? What excitement and trepidation do you bring? We're not through COVID yet, many of us are still wearing masks, and we encourage you to do so on Easter Sunday.
As you gather this year, you, like many other communities of faith, will gather as a hybrid community. Some of us at home taking part in the live-stream of these worship services, others of us here in person.
And we'll gather for two Easter services on Sunday – a shorter intergenerational service at 9am, and a festival worship service at 11am with strings and brass and the choir from Temple Shir Tikva joining the choir of United Parish.
There is something new, something bigger, something more about who we are than we were three years ago. And yes, as well, such losses, such death, such years of deep grief and violence that have especially impacted some of us.
But for all of us this year, a reminder as we gather that in these days of unprecedented challenge and change, we need each other. We need the witnesses of those who have seen and experienced a Good News of Life that gets buried amidst all the noise and nonsense.
We need the joining and the courage embodied by the choir of Temple Shir Tikva who come to sing with us amidst their own community's most holy days as we celebrate our own.
We need to become more fully the community of welcome we aspire to be.
We need You, God.
We need each other.
So come, this week, in all the ways we will come, to sing a new song.
In faith,
Peter
Sabbatical Pastor
Holy Week Schedule
Maundy Thursday
Thursday, April 14
6:30pm Foot and Hand Washing Ritual in the Chapel
7pm Worship and Communion in the Sanctuary and on YouTube
Good Friday
Friday, April 15
7pm Tenebrae Worship in the Sanctuary and on YouTube
Holy Saturday
Saturday, April 16
9am Easter Egg Hunt in Memorial Park
Easter
Sunday, April 17

To safely accommodate an expected high attendance, we've added a second service on Easter morning. The 9am service features a slightly shorter (45 mins), more simplified format, including a homily for all ages. The 11am service will run about an hour and 15 mins and features the Choirs of United Parish and Temple Shir Tikva.
Masks are optional but encouraged.

9:00am-9:45am Intergenerational Worship in the Sanctuary
11am-12:15pm Festival Worship in the Sanctuary and on YouTube
PLUS
10am-11am Easter Brunch Potluck in Memorial Park (Rain location: Willett Hall)
If you'd like to read or listen to previous sermons, or subscribe to our podcast, please click here.
If you'd like to watch previous worship services, please visit our YouTube page.