How to follow the Holy Spirit
By Kent French
September 22, 2021 - 8:31am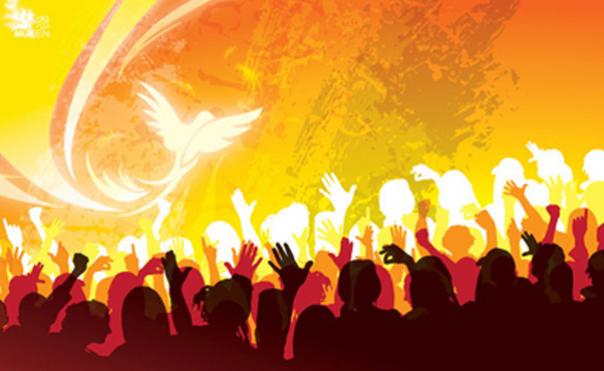 One of the joys in being a part of a vibrant, Spirit-filled congregation is that we get to discern and nurture the call of ministers among us. As you'll notice on the back of our worship order each week we consider all of us, the members of United Parish, as ministers -- each in our own specialized ways and means of service. And some of us are called to ordained Christian ministry.
This summer we heard from five of our past Seminarians as they are following their calls beyond their time with us. 
On October 10, we will affirm Amy's call as Associate Pastor with a long-awaited, delayed installation.
On October 24, we will ordain lifetime member Lexi Boudreaux to the Ministry of Word and Sacrament.
And this Sunday, September 26, we will hear from one of our teenage members who already feels a call to pastoral ministry. Charles B., who is currently in high school, will break open the Word with us as he explores the story of the founders of the early Church from the Book of Acts 4:32-37 (if you click on the link, I encourage you to read the whole chapter). It's a story about learning to share everything in common in a small-scale, start-up religious movement. The stakes were very high back then: murders, incarcerations, budget shortfalls, crazy, miraculous acts, truly threatening enemies of the religious establishment and big government -- these were all a part of the messy, courageous and often scary origins of the early Church.
Charles will explore with us what it means today to follow this mysterious, sometimes-hard-to-believe-and-trust entity known as the Holy Spirit and how we learn to practice it in community in ways that we all share in common. I invite you to come and hear this budding minister in our midst as he proclaims the Good News.
11am in-person worship in the Sanctuary and live-streaming on our YouTube channel. We look forward to welcoming you.
In faith,
Kent
Church School
This Sunday will also be our second Sunday of Church School! All of our children and youth are invited to gather on the front lawn at 9:45am for a song and a prayer before we disperse to our individual outdoor class spaces. Parents/guardians who haven't filled out a registration form yet can do so by clicking here. 
Checking in for in-person worship
If you would like to skip the contact tracing/check-in line at worship, you can download the "Realm Connect" app (Apple, Android), sign into your Realm profile, and follow these instructions for using our mobile check-in come Sunday morning:
In the mobile app, click the three dots on the bottom right of your screen, where it says "more".

Click on "Mobile Check-In" 

The event(s) available for check-in will appear, click the empty checkbox of the event you wish to check-in for, and confirm. Your screen will show that you have checked in.  
If you'd like to read or listen to previous sermons, or subscribe to our podcast, please click here.
If you'd like to watch previous worship services, please visit our YouTube page.