By Peter Ilgenfritz
March 22, 2022 - 7:02pm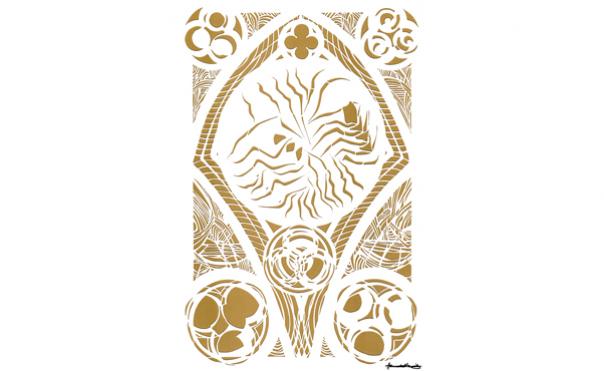 So here we are, now just over a month into this sabbatical season. I remember on my own sabbaticals that somewhere around now I found myself letting go of what was, unable yet to worry or think about what might be, and able to be present right here, right now in this moment of time. I remember how surprising and strange it felt to be free to be in time in a way I'd never experienced before. I hope Kent is experiencing the gift of such presence in time now.
As for you, here at United Parish, how are you in this season of time? How is this Lent season unfolding now that we are half way in? Are you noticing any surprises and openings to grace as our worship series is encouraging us to take in? Or is it just more of the same? More of just keeping on, keeping on? Has nothing really changed about your experience in time this season?
This Sunday we get to hear again a familiar parable to many of us, what is commonly known as the Parable of the Prodigal Son (which I think should more aptly be called the Prodigal Father – but more on that on Sunday!) In this sabbatical season with you, I'm curious how the three characters in the story live in time. The younger son wants to escape time, the older son feels imprisoned by it and the father shows his children and us what it means to be free in time, a kind of presence to the opportunity of this specific moment in time. It's a way of being in time where grace has the greatest possibility of breaking forth.
So here we are, right in the thick of this Lent season, right in the thick of this sabbatical season this spring. What's the opportunity for you? What is the particular gift of this time for you?
I've been moved by the ways people in your community of faith have been modeling what it means to be present in time. Your Reopening Team continues to hold with such care your community as they make decisions for the care for all. The Parsonage Advisory Group has been carefully discerning this past year that what had been a great gift (a parsonage) needs to be refashioned and re-imagined to be a gift to serve the present needs of today and the anticipated needs of tomorrow.
I've listened in at your small groups and ministry teams and have been gifted by conversations with some of you as you are taking on new things and putting down things that no long serve. I've been meeting with your wonderful staff as they are discerning how they can best use their time and live more fully into their ministries with you.
What about you? Know I'm glad to meet with you to listen with you on the opportunity of this time for you and wondering with you on some new ways you might want to be in time. I'm glad to connect in person, on zoom or on the phone. I'm here Sundays to Thursdays, and Wednesdays and Thursdays are especially free days for me to set a time to meet.
This time has already been such a rich season of grace for me personally as I have taken in the unique gifts of this time with you that have helped clarify my call, my gifts I long to share, my opportunities for growth, and the faith and passion that is the ground I live from at my best.
Now, this time, is the time that is asking a question of all of us: What time is it for you?
Hope to see you on Sunday!
Peter
Sabbatical Pastor
Opportunities in Lent
Lenten Study: Full to the Brim — Tuesdays, March 8-29 from 7:30-8:30pm on Zoom
During Lent, join us for a small group study to reflect on the themes of God's abundant and expansive grace, drawing from the Full to the Brim Lenten resources. We will engage Jesus' parables and promises of God's lavish love and grace, through scripture, poetry, visual art and music. Find the Zoom link in the weekly newsletter. Contact adultdeepening@upbrookline.org. Click here to learn more and download the weekly study packet.
Lenten Dinner Church — Thursdays, March 10-April 7 from 6:30-7:15pm on Zoom
Prepare your own meal at home and sit down with us for a worship service of prayer, contemplation and song. Dinner Church is a postmodern return to an ancient worship model, just like what the early Christians did in their own homes. Find the Zoom link in the weekly newsletter. Contact Thomas Mitchell at seminarian@upbrookline.org.
If you'd like to read or listen to previous sermons, or subscribe to our podcast, please click here.
If you'd like to watch previous worship services, please visit our YouTube page.
Image credit: "Inexplicable Joy" by Hannah Garrity, paper lace, inspired by Luke 15:1-3, 11b-32, Copyright © a sanctified art | sanctifiedart.org