By Amy Norton
August 26, 2021 - 11:53am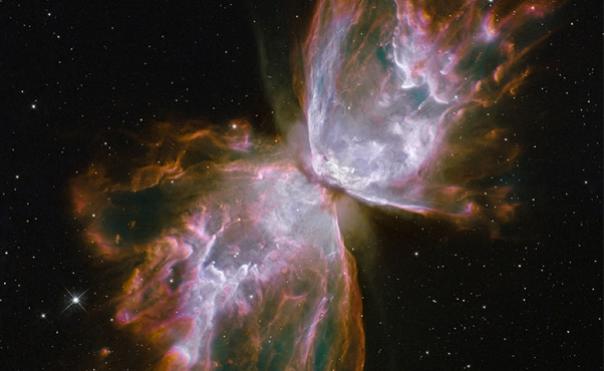 As we continue our summer series focusing on our 50th Anniversary theme of "Rooted in our Past, Reaching into our Future," we are inviting our past seminarians to preach for us and tell us a little about how United Parish roots them and helps them reach into the future. This week we get to hear from our 2019-2020 seminarian, Jaz Buchanan.
Jaz came to us from the Metropolitan Community Church tradition, and helped shepherd us into the initial virtual worship innovations of the COVID pandemic, helping us adapt with grace, humor, and spiritual nourishment. Since leaving United Parish, Jaz has served as a Chaplain Intern at Beverly Hospital, as well as a Pastoral Resident at First Church in Cambridge. We are delighted that Jaz is still a part of our community as a Member in Discernment for Ordination, and are so pleased to welcome her back to the (virtual) pulpit this Sunday!
Jaz writes:
"I am so thrilled to be joining you all this Sunday for worship and even more excited to see your faces in Zoom coffee hour. It was a total joy to write this homily and to reflect on how my experience as a United Parish seminarian shaped my calling, faith and love for parish ministry. I am incredibly grateful for this community."
Join us this Sunday as we learn, grow, root, and reach together!
Tune in at 9am on our YouTube channel here or anytime thereafter.
In faith,
Amy
Summer Worship: Rooted in the past, reaching into our future
This summer, we highlight our 50th anniversary theme and hear from members and friends about how the United Parish and other parts of their faith lives have helped root them and also reach into the future. Upcoming homilists include:
Former Seminarians:
August 29 Jaz Buchanan (2019-20), United Parish Member in Discernment for Ordination, Chaplain Intern, Beverly Hospital, Beverly, Massachusetts
and Pastoral Resident, First Church in Cambridge (UCC), Cambridge, Massachusetts
AND
September 5 Vic Scalise, Founding Pastor, United Parish in Brookline
Recent summer homilies:
June 20 Caroline Saxton, Guest Preacher, here
June 27, Amy Norton, Associate Pastor here
July 4 Kent French, Senior Pastor here
July 11 Kendra & Chad Moore, departing members, here
July 18 Susan DeSelms, Minister of Music, here
July 25 Arielle Chernin, Brookline Food Pantry Operations Manager here  
August 1 Cydney Van Dyke, Seminarian 2014-16, current Associate Pastor, First Congregational Church of Greenwich (UCC), Old Greenwich, Connecticut here
August 8 Lindsey Franklin (2016-17), Associate Pastor for Development, Richmond Hill, Richmond, Virginia here
August 15 Anna Burnham (2017-18), Student Program Coordinator, The Memorial Church, Harvard University, Cambridge, Massachusetts here
August 22 Wilson Hood (2018-19), Hospice Chaplain, HopeHealth, Providence, Rhode Island here 
If you'd like to read or listen to previous sermons, or subscribe to our podcast, please click here.
If you'd like to watch previous worship services, please visit our YouTube page.
Image: "Butterfly Nebula". The Wide Field Camera 3 (WFC3), a new camera aboard NASA's Hubble Space Telescope, snapped this image of the planetary nebula, more commonly called the Butterfly Nebula.