By Thomas Mitchell
February 3, 2022 - 5:16pm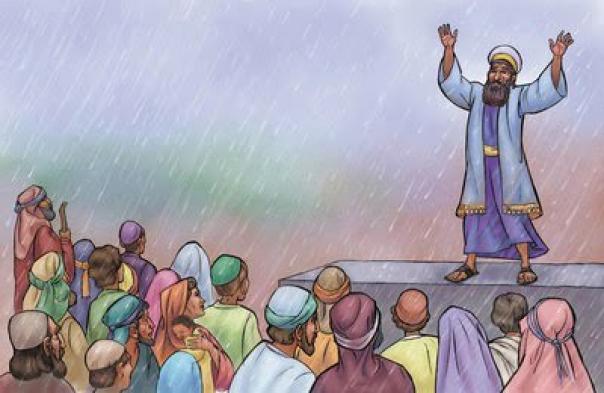 Happy Friday, y'all!
In my last semester of divinity school, I've decided to dedicate more time to reading for myself, rather than just for class. Most recently, I finished Wholehearted Faith, Rachel Held Evans' posthumously published book that was partially finished by her dear friend Jeff Chu. The last chapter of the book, "Dwelling In Sabbath," includes two references to Nehemiah. She describes Nehemiah and his work as illustrative of the "majesty of God's steadfast love." As I reflected on the beauty of such a description, it occurred to me that I wasn't very familiar with Nehemiah, nor his story. 
I knew where his book was placed in the Bible (between Ezra and Esther), because of a "books of the bible name memorization" group that I'd participated in at my home church a little more than a decade ago. But aside from that experience, Nehemiah wasn't a common focus in almost any sermon nor worship experience that I could recall. SO-- how serendipitous that the scripture story our children read last week was from the book of Nehemiah. 
This Sunday, we'll catch up to our Seeking Justice church school curriculum and encounter the story of Nehemiah responding to protest in Judea. For many of us, it might be one of only a handful of times that we've encountered the book in church, so we'll also explore the lasting legacy of Nehemiah's work in the world today.
-Thomas
2021-2022 Seminarian

If you'd like to read or listen to previous sermons, or subscribe to our podcast, please click here.
If you'd like to watch previous worship services, please visit our YouTube page.
Image sourced from GoodSalt.com, Bible Adventures Collection.