Letting a Bright Star Reveal Something New
By Kent French
January 2, 2020 - 11:05am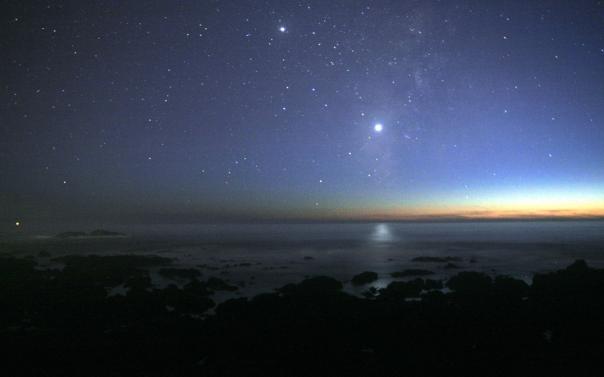 It is likely that you do not have the Feast of the Epiphany (January 6) written, typed in or pre-printed in your calendar. No worries. We've been celebrating it regularly here at United Parish, like a lot of other churches, on the Sunday closest to the date. It hasn't quite caught on in the rest of our culture.
It marks the end of the 12 days of Christmas and commemorates the familiar story of the Magi, or wise ones, following a bright star, meeting the baby Jesus and his parents and offering them gold, frankincense and myrrh. Personally, I think Epiphany is a better time to give gifts, remembering the generosity of the Magi, but I doubt this bias will start a cultural sea-change anytime soon.
(Geeky, historical note: January 6 was originally the date that the Church celebrated Christ's birth. In fact, the Eastern Orthodox Church still does. Later, when the Western Church [Roman Catholicism] co-opted the pagan festival of Saturnalia, we began celebrating Christmas on December 25. You can learn more here and here.)
Anyway...'Epiphany' comes from the Greek for 'manifestation' or 'revelation." On Sunday, we will celebrate Epiphany. It addition to the story of the Magi in Matthew 2:1-2, we will look at the other texts assigned for that day, from the prophet Isaiah (60:1-6), the Psalms (72:1-14), and the letter to the churches in Ephesus (3:1-12). Each of these writers tell of how God's light shined in new ways in their lives. They gained new understanding. In some way, their minds, hearts and souls expanded.
Kate Baker-Carr and I will reflect with you about these heart-mind-soul-expanding experiences, as well as some of our own and invite all of us to enter this secular year of 2020 with a renewed willingness to let our spirits expand — to be open to some newer, deeper awareness and understanding that God may have in store for us.
And to top it off, we will be dedicating a 6.5-month-old baby boy, in our Baptist tradition -- which seems all too fitting for the holiday.
It's going to be a great conclusion of Christmastide and a spiritual gateway for 2020. I look forward to seeing you there.
Please mark your calendars for Friday, January 17, when we will join other congregations for a special Brookline-wide interfaith MLK Shabbat service, with guest speaker, Irene Monroe of WGBH's 'Rev'd Up". More info here.
In faith,
Kent